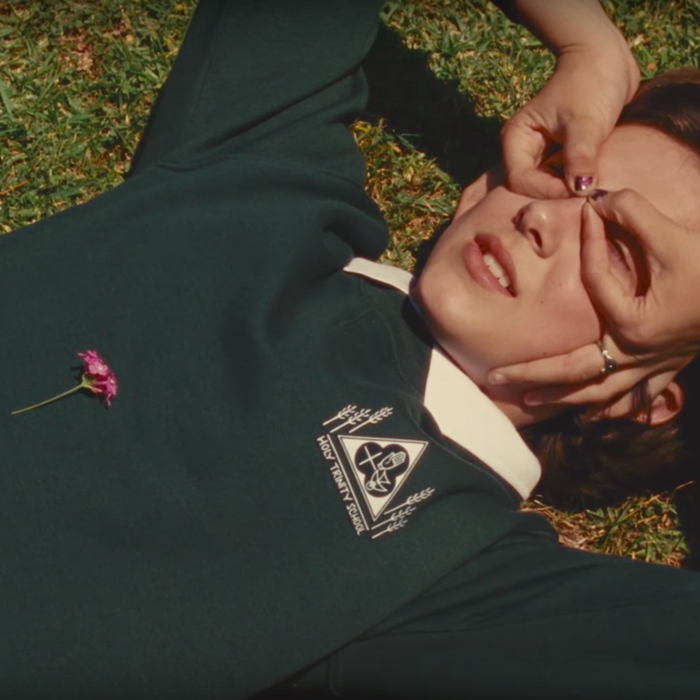 Photo: Courtesy of Calvin Klein/Calvin Klein
Calvin Klein designer Raf Simons, the xx, and filmmaker Alasdair McLellan collaborated to create a music video to fulfill your Southern California aesthetic mood board — as long as those dreams include slightly haunted houses and are full of existential ennui.
The video for "I Dare You" stars Millie Bobby Brown — who is used to slightly haunted locations. She talks (coerces?) her older sister and her boyfriend into taking her while they're skipping school. Soon, all the teens in this world (Paris Jackson and Ashton Sanders) are daring each other to go into this haunted house, while wearing perfectly minimalist outfits. Well done, Raf.
All in all, it's much more visually pleasing than the normal high-school tryst.