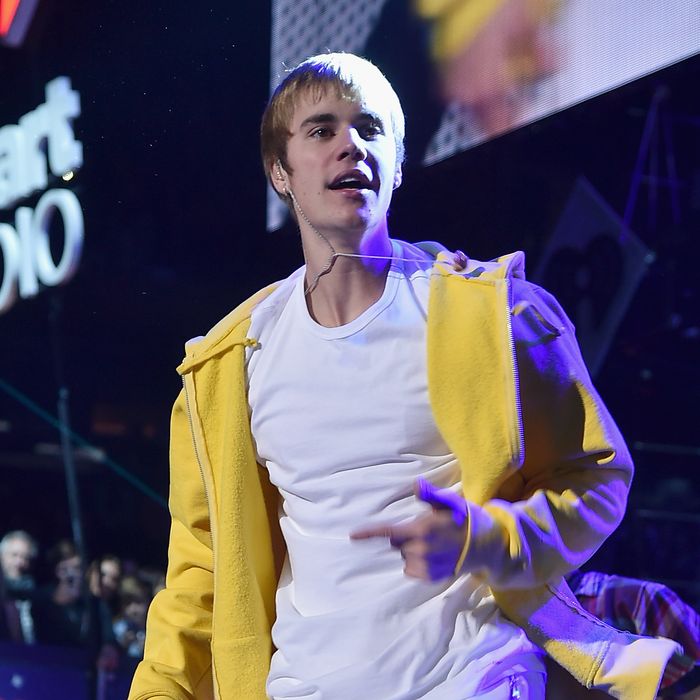 Bieber.
Photo: Theo Wargo/Getty Images for iHeart
During a concert in Germany on Saturday, Justin Bieber took off his Yeezy sneakers and threw them into the crowd. But what happened to those fateful shoes? They've each garnered fame as a solo act.
The right shoe: If you have 5,000 spare euros ($5,685) you can buy the right Yeezy on eBay. The description says, "Selling the ORIGINAL YEEZY that Justin Bieber has worn and has thrown in the crowd at his concert in Frankfurt this sunday [sic]. We can provide you with more pictures to proof [sic] that this is the original one."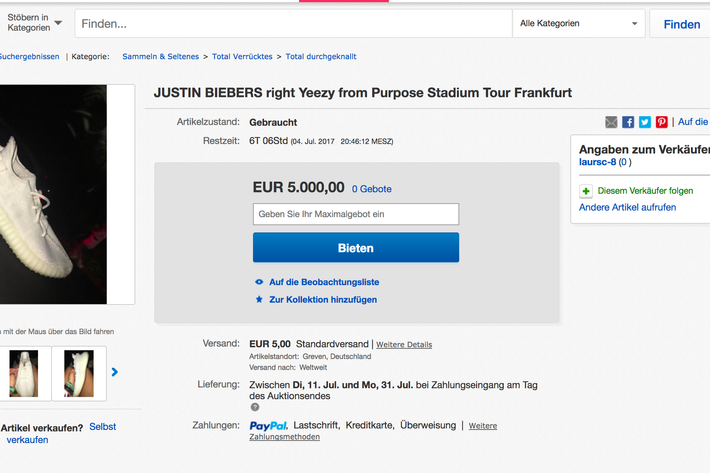 The left shoe: With nearly 6,000 followers, @theleftyeezy, has become an Instagram influencer. It also allegedly revealed Bieber's shoe size in a recent post.
Be free, Yeezys.