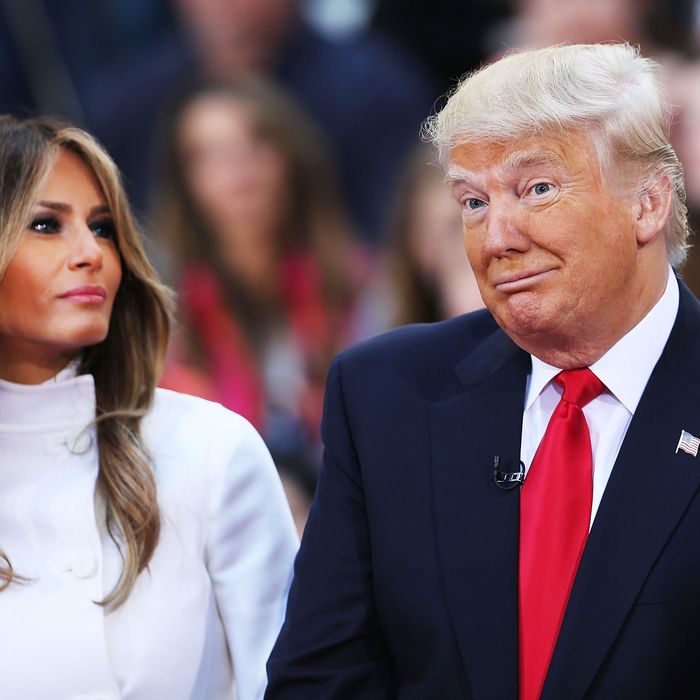 First Lady Melania Trump and President Donald Trump.
Photo: Spencer Platt/Getty Images
TMZ has a history of defending unsavory characters and making questionable coverage deals with celebrities, but many gossip readers were still shocked to see the site vigorously defend and promote President Trump during, and after, the 2016 election. Alongside regular coverage of the Kardashians and Justin Bieber, the site often runs pro-Trump stories and reports that seems to be sourced directly to the White House. Thanks to a new investigation from ThinkProgress, we know now for sure that this agenda is coming directly from TMZ's creator and editor, Harvey Levin, who is a close friend of Trump's.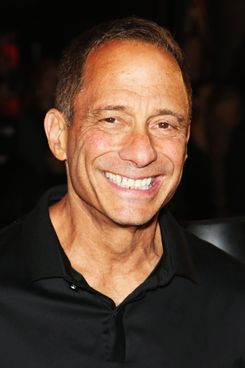 Current and former staffers told ThinkProgress that Levin is in regular contact with Trump, and that he often writes the pro-Trump reports himself (TMZ does not use bylines). One staffer said that during the campaign, it was "pretty common" to hear Levin's secretary say, "Trump is calling you." Other sources said that First Lady Melania Trump has called Levin, as well.
This close contact has resulted in multiple "scoops" for Levin and TMZ. When Kathy Griffin posed with the Trump head, for example, TMZ was the first to report that Barron Trump thought the image was real. TMZ also got the exclusive story, ThinkProgress notes, on Ivanka Trump's run-in with a passenger on a JetBlue flight. TMZ staffers told ThinkProgress that they do not expect Levin and Trump's cozy relationship to change anytime soon, and that arguing with Levin about TMZ's pro-Trump agenda is pointless.
"I think what it comes down to is that Harvey just really likes powerful people, and he really likes having friends who are powerful, and who better than the President of the United States?" one staffer said. "I think he's just blinded by the fact that the President calls him on the phone. I think he just thinks that's really cool, which I think is unfortunate. Obviously it hasn't wavered."
You can read the full report from ThinkProgress here.