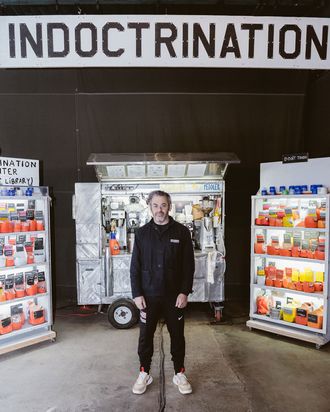 Tom Sachs poses with his new Nikecraft Mars Yard shoes.
Photo: Sean Klingelhoefer/Sean Klingelhoefer
Back in 2012, artist Tom Sachs set up an installation at the Park Avenue Armory called Space Program 2.0: Mars. He partnered up with Nike and created a collection of jackets, T-shirts, and, most importantly, a sneaker called the NikeCraft Mars Yard shoe. The brown, cream, and red style was a hit and became a collector's item. Five years later, he's back with a new, improved version based on the failures and limitations of the original version.
Aptly called the NikeCraft Mars Yard 2.0, it looks almost identical save for a few key changes to make it even more functional. They swapped in a more breathable mesh, so your feet remain nice and cool. The distinctive red straps have an extra stitch so you can tug them out without worrying that the tabs will tear. Originally the sole was meant to be worn on rugged terrain and featured protrusions for traction — those have since been flipped for urban wear. And the sneakers will come with two kinds of insoles: a traditional mesh and a cork one covered in Sach's signature scribbles. The latter is for people who like to skip the socks and don't want the odor that comes with prolonged wear. The new prototype was tested by Sachs and his studio team and is meant to withstand any abuse you throw at it, be it folding, scratching, or any other wear and tear.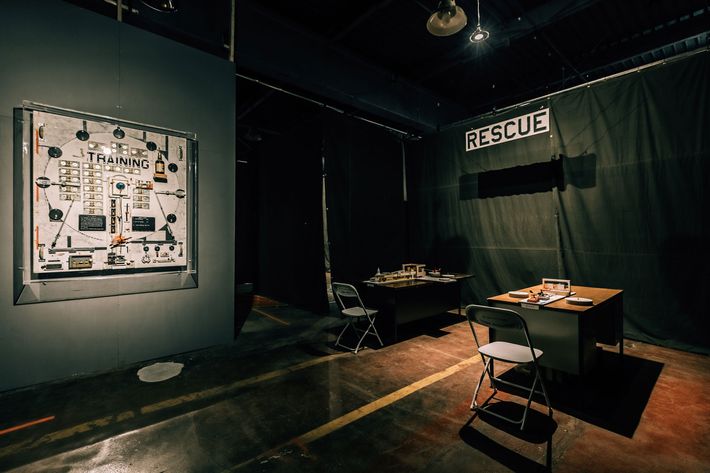 To celebrate the launch, Sachs and his team are hosting their version of a space camp at Governors Island. Located in an industrial space in a corner of the island, the experience is part art gallery and part obstacle course. Participants will watch a 40-minute film called A Hero's Journey which stars Sachs and his studio team, including model (and Sach's niece) Gray Sorrenti. Then they head through the course with an "easy" and a "hard" option. The various stations are based on skills that Sachs and company perform daily including calisthenics like push-ups and deadlifts as well as mental exercises like tying a knot, flying a mini helicopter, or drawing a straight line. They're designed so that you're almost guaranteed to fail at least one task in the process. But watching Sachs shimmy up a knotted rope with ease, you can't really imagine him failing at anything.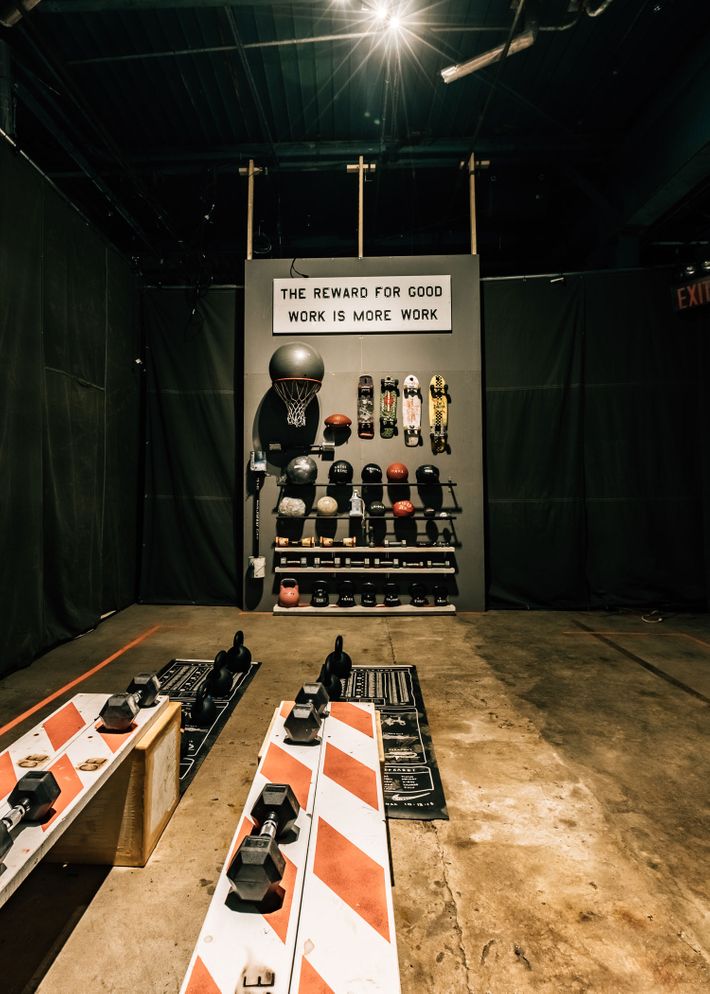 As a reward for completing the course, you're able to buy the Mars Yard 2.0. The sneaker will be only available for purchase at the space camp experience which runs from June 8 through the 18. You can register at NikeCraft.com, though currently all the spots are filled except for the last two dates. You'll have to check back to see when they open up.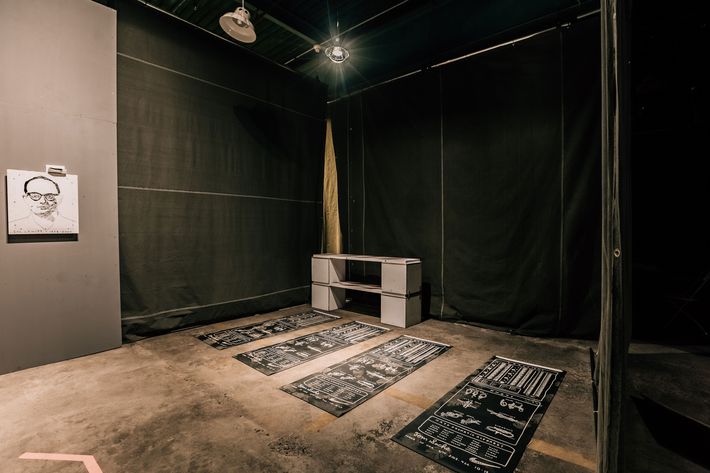 NikeCraft Mars Yard 2.0, $200. Sign up here.