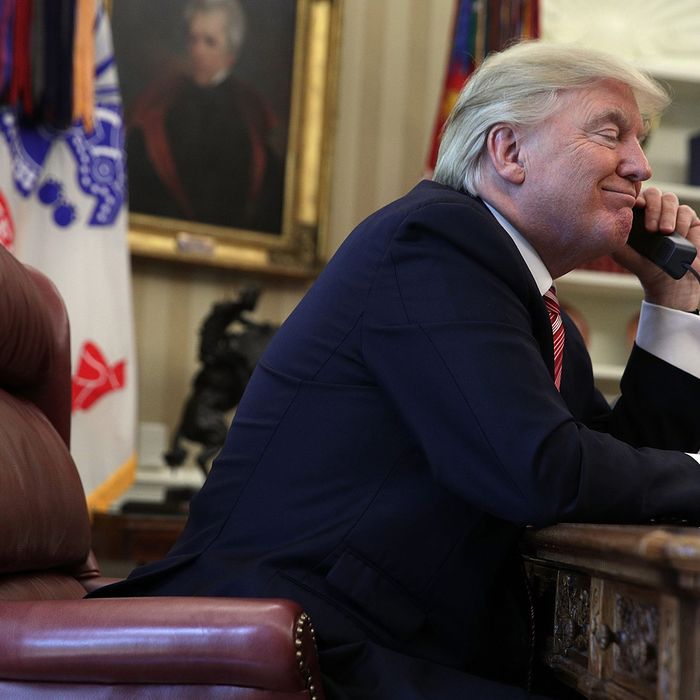 President Trump called the newly elected Irish prime minister.
Photo: 2017 Getty Images
On Tuesday, President Trump gave the newly elected prime minister, Leo Varadkar, a call to congratulate him on his "great victory." After joking that he knows "all" of the Irish people in the United States, Trump told Varadkar that a number of members of the Irish press were in the Oval Office with him and singled out one member in particular. "Where are you from?" he asked Caitriona Perry, the Washington correspondent for Irish state broadcaster Raidio Teilifis Eireann (RTE). "Go ahead," he said, beckoning her over. "Come here, come here. Where are you from? We have all of this beautiful Irish press."
Perry walked over to Trump's desk and answered his question, after which Trump told Varadkar, while looking at Perry, "She has a nice smile on her face, so I bet she treats you well."
Nice. That's … nice.