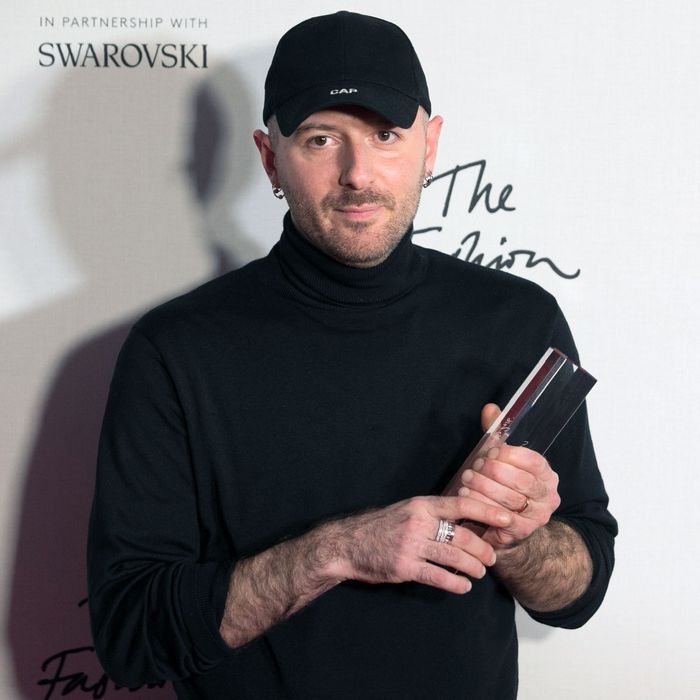 Demna Gvasalia.
Photo: DANIEL LEAL-OLIVAS/AFP/Getty Images
Vetements has never done anything by the book, so why start now? Creative director Demna Gvasalia has announced the cultish fashion label is canceling its SS18 fashion show a month before the event and may not return to the typical fashion week merry-go-round for some time — if ever. Gvasalia, who is set to receive the CFDA International Award next week for his work with Vetements and as artistic director of Balenciaga, told Vogue that he "got bored" with the typical fashion-week system.
I think it needs to enter a new chapter. Fashion shows are not the best tool. We did the show in the sex club, the restaurant, the church. We brought forward the season, we showed men's and women's together. It's become repetitive and exhausting. We will do something when there's the time and the need for it. It will be more like a surprise.
Gvasalia, who has recently begun meditating and running, added:
"It's like we're putting Vetements into an artificial coma. It's like we've got this big baby, and we've got to take care of it. In five years, it has gone so fast; it started to become something else. I want to bring it back to where we started. No more oversize hoodies! We're independent. We can do what we choose. That's the beauty of Vetements."
However, Gvasalia revealed that he does have something in the pipeline for next year. "I don't know when it will be ready, but when it is, we will have an event."