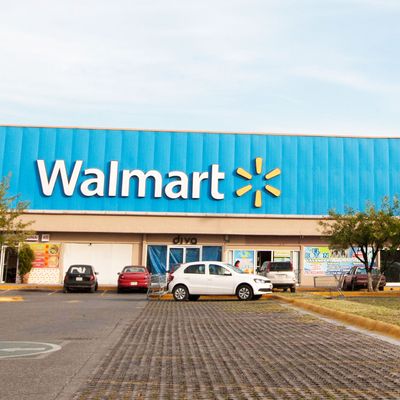 A Walmart store.
Photo: JULIO CESAR AGUILAR/AFP/Getty Images
Walmart, the world's largest private retailer, has long been accused of poor labor conditions and union suppression. Now, a new report from the worker's advocacy organization A Better Balance alleges that the company's strict absence policy punishes workers and violates both the Americans with Disabilities Act and the Family and Medical Leave Act. The stories contained within demonstrate how the policies affect workers who they describe as "disproportionately low-wage and women of color."
The absence policy involves assigning workers points for unexcused absences, in which anywhere from four to nine points in six months can result in an employee's firing. The report also claims that managers routinely refused to accept doctor's notes and that a three-week notice is required for an absence to not result in disciplinary action. ("We understand that associates may have to miss work on occasion, and we have processes in place to assist them," a Walmart spokesman told the New York Times.)
Of course, several workers came forward to describe incidents — such as medical emergencies — in which such a lengthy notice would've been an impossibility. Many were women dealing with sick children or an ailing, aging parent, which is expected as women are often the primary — or, in the case of single-parent households, the only — caregiver.
Others were women dealing with reproductive issues. Katie Orzehowski, who suffered a miscarriage, says that her absences during that time were counted against her. She went back to work sooner than she was ready to, out of fear that she would be reprimanded and lose her job, though she was still bleeding profusely. "The doctor told me that I had to rest for an additional week, and gave me a note stating that I needed about a week of additional recovery time," Orzehowski explained. "My manager wouldn't accept it."
Another woman named Arleja Stevens said she was fired following a series of absences related to pregnancy complications. "When I lost my job, I lost so much — it was hard to get by, and I was so nervous that my kids and I would become homeless," she told A Better Balance. "I was good at my job at Walmart, and that job meant so much to me."