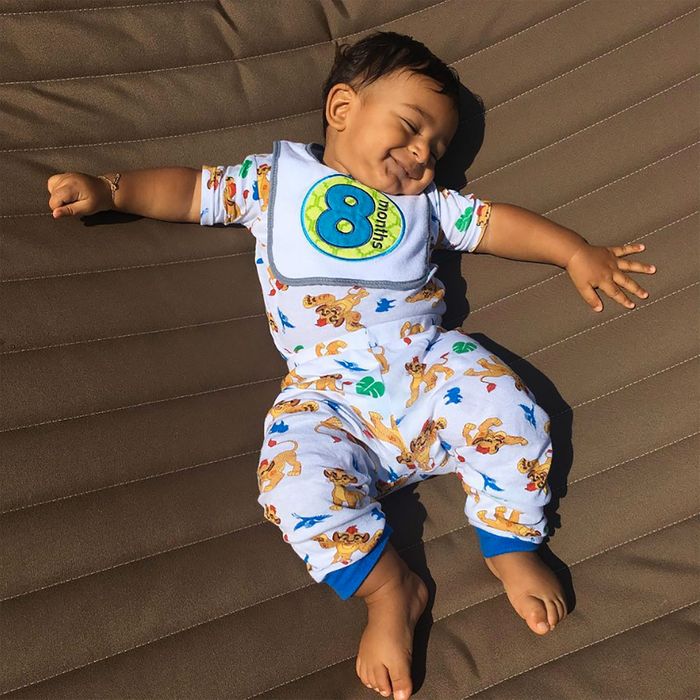 DJ Khaled's baby, Asahd.
Photo: Courtesy of Instagram/asahdkhaled
Listen up: 2017 is the summer of babies. We're hearing great songs about babies. We're watching amazing videos starring babies. Slowly, surely, babies are becoming cool. But how much do you actually like babies — or want one of your own? At the Cut, we believe that a closer look at this summer's best celebrity babies might provide some clues.
Asahd Tuck Khaled, baby of DJ Khaled and Nicole Tuck
This baby. Do you like him? Do you love him? If his glory has somehow passed you by, chase after it by reading this. Listen to this song, which is truly what it's like to live inside a parent's head: full-throated blissful admiration, interrupted only by rapping the alphabet. Fans of Asahd, you are ready to have a baby. Talk to your partner, your family, whoever you need to make this happen, and schedule an appointment to see your doctor.
Dream Kardashian, baby of Blac Chyna and Rob Kardashian
God, she's cute. The laughter that seems about to spill out of her mouth and lodge itself into her arm rolls — it's easy to imagine what it sounds like, isn't it? And somehow, her over-the-top gender-normative attire isn't a turnoff. If someone bought that outfit for you, maybe you'd put your kid in that. Why not? You, my friend, have a baby on the brain. You aren't as close as those who already know everything about baby Asahd, but you're definitely ready to call yourself baby-curious.
Beyoncé's twins
If your favorite babies of the summer are Beyoncé's twins, I have some gentle news to impart: You are not that close to actually wanting a baby. Let's unpack the evidence together.
First: So far, we don't know much about the twins. We know there is probably one girl, and one boy. Do we have photos from which to launch daydreams about their dusty newborn smell or sleepy soft gurgles? No.
Second: What we do know is not very relatable. Reportedly, Beyoncé and Jay-Z have left the hospital with the twins and are at home, "doing great," in a rental that costs $400,000 a month.
Lea De Seine Shayk, baby of Irina Shayk and Bradley Cooper
[????]
We know almost nothing about this one beyond her name. Earlier this month, a source told E!: "Only a limited number of people have seen the baby." If an invisible, mysterious baby appeals, you are probably not very close at all to really, truly actually wanting a baby of your own. Check back in next summer to see whether anything's changed.