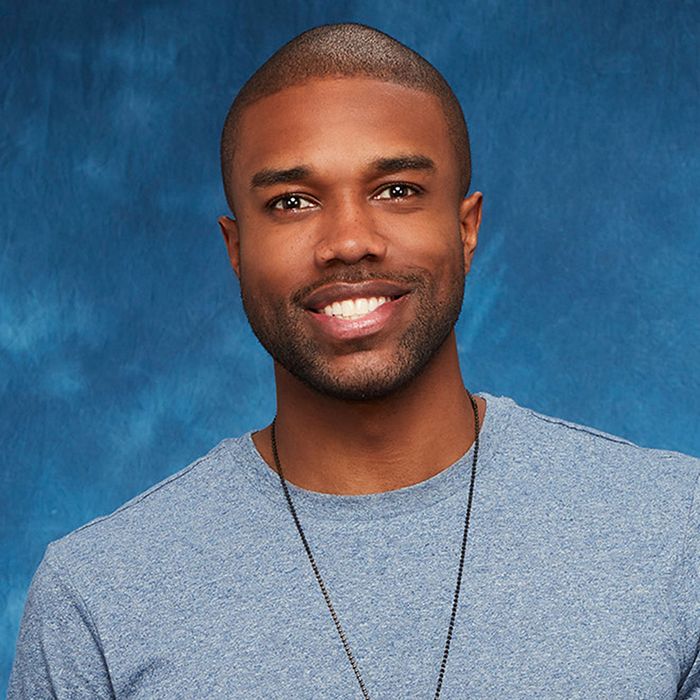 Paradise cast member DeMario Jackson.
Photo: Courtesy of ABC
On Sunday night, officials from Warner Bros., the studio that licenses Bachelor spinoff Bachelor in Paradise to ABC, announced that the studio has stopped production on the show owing to allegations of "misconduct."
"We have become aware of allegations of misconduct on the set of 'Bachelor in Paradise' in Mexico," the officials said in a statement to multiple media outlets. "We have suspended production and we are conducting a thorough investigation of these allegations. Once the investigation is complete, we will take appropriate responsive action."
Warner Bros. has previously produced three seasons of Bachelor in Paradise mostly without incident, though the show is known for being a bit looser, in terms of cast-member behavior, than The Bachelor and Bachelorette. (Bachelor in Paradise, for example, has its very own bartender, Jorge, who serves contestants shots as soon as they show up.) Each season, male and female contestants meet at a beach resort to drink, hook up, and fight with each other. At the end, a few couples get engaged, but typically those relationships quickly dissolve. So what happened this season? What "misconduct" caused Warner Bros. to halt production and send everyone home?
Several media outlets have reported that a sexual incident took place between former Bachelorette contestant DeMario Jackson and a female member of the cast. According to two sources who spoke to People, producers allegedly filmed Jackson "in a sexual encounter with a female contestant who may have been too drunk to consent." Some publications have already named the female contestant, but owing to the sensitive nature of the report and the fact that she has yet to speak publicly about the incident, the Cut will refrain from doing so here.
One source in the cast told People that "two other cast members" saw the incident in question, and that the contestants are upset that production did not do more to stop it. "People are pissed, and not just at DeMario. We're pissed that this whole thing happened," the source said. "They could have seen that she was drinking too much and that he was taking advantage. They could have stopped this before it got this far. But they decided to let it go, and let it happen, and see what happened? So, I'm angry at the show, and everyone else is too."
So far, Warner Bros. has yet to provide any further statement on the allegations. When asked to comment specifically on the allegation that producers filmed Jackson having a sexual encounter with a woman who may not have consented, a representative for the studio said, "No."
Jackson, meanwhile, has attempted to defend himself to TMZ. A person in his camp provided the gossip outlet with a sexually graphic description of Jackson's recollection of the incident, which involves oral sex in a hot tub. The person claimed that Jackson was too intoxicated to have sexual intercourse, and that "the next day everything was fine." Jackson has not responded to the Cut's request for comment.
What else? Entertainment Tonight reports that a producer on the show triggered the initial investigation by filing a complaint after witnessing the incident. And People reports that while Warner Bros. is investigating the incident, "an officer with Mexico's Sayulita police department had no knowledge" of the matter.
If you have any information you'd like to share about Bachelor in Paradise or the investigation, don't hesitate to get in touch: allie.jones@nymag.com. We will update this post as more information becomes available.