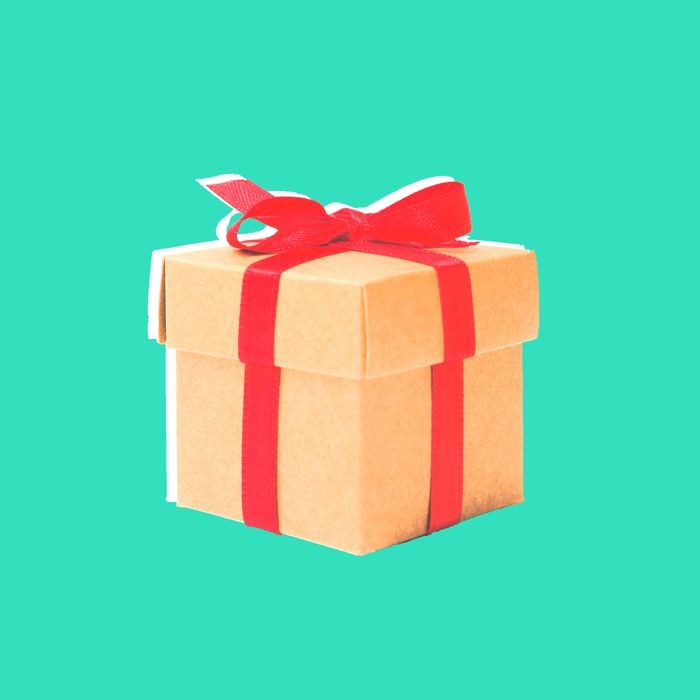 Photo: themacx/Getty Images/iStockphoto
Graduation season is upon us, and for many graduates, it's a moment they'll want to remember for the rest of their lives.
Yet families often wonder about the best way to mark this special occasion. The graduation gift, of course, is one way. But then comes the tough part: deciding on the gift.
I recently faced a (somewhat) similar predicament. I'd been promoted, and I wanted to treat myself. There was this ring I'd been coveting; but after a quick Google search for the best way to treat yourself, the recommendations were unanimous: Splurge on an experience — a trip or a retreat.
Just to make sure, I decided to approach my colleague Joseph Goodman, who has researched the relationship between purchases and happiness. He, too, suggested that I take a vacation to add another experience to my store of memories. After all, he and others have convincingly shown that experiences — rather than material goods — are more closely related to happiness.
Still, I had the nagging feeling that I'd be better off buying the ring. Was I just trying to find an excuse to buy something I'd wanted for a while? Or is there something else at play when we choose gifts, whether it's for ourselves or others?
I teamed up with Goodman and our graduate student Brittney Stephenson to conduct a series of studies to explore the best way to mark a special occasion like a graduation.
In one, we asked participants to recall their most recent and significant graduation, and what they did to celebrate or commemorate the event (e.g., going on a trip, throwing a party, or buying a ring for themselves).
Then we asked everyone a series of questions tied to the positive emotions they associated with the graduation and the connection they felt toward it.
Not surprisingly, we found that people felt less connected to the accomplishment as more years passed by. What was surprising, however, was that those who had bought something material to celebrate the event — a keychain, a ring, or a laptop — felt a stronger connection to the accomplishment over time. These people were also more likely to feel pride or joy about graduating.
Why might this be the case?
Our research suggests that the answer lies in understanding the relationship between memory and purchases. Memories of an ephemeral experience — whether it's a party or a vacation — fade over time, and likely lose their connection to the achievement. While we may think back to a vacation and reminisce about it, we probably won't connect it to the accomplishment itself.
On the other hand, material purchases are more likely to be permanent. When we see them — and interact with them — we get transported back to the event. The positive emotions associated with the accomplishment become recharged.
So do the consumers know that it's probably better to buy material goods to mark a special event like a graduation? Based on our research, the answer was unequivocal: no.
In our studies, the participants were able to correctly intuit that memories and emotions fade over time. But they didn't realize that material objects would actually help them avert this. When we gave college seniors a choice between a material purchase and an experiential one to mark their graduation, 79 percent of them preferred the experience.
It appears that consumers tend to choose experiences over material items because they're focused on the here and now, and they don't really take into account the long-term impact of the purchase.
To test this idea, we ran two other studies. In one, we asked college students to look at ads for four potential purchases: two material (a ring and a watch) and two experiential (golf lessons and a cruise). For half of the participants we created a version that used taglines highlighting permanence ("a diamond is forever," "stand the test of time," "learn a skill that will last a lifetime" and "memories that last forever"). The other half of participants saw ads with neutral taglines ("a diamond is sincere," "learn something new").
After examining the ads, they made a choice between an experience and a material item to mark their graduation. As expected, we found that those who had looked at the ads emphasizing permanence were more likely to choose the material items to honor their graduation. It appears that gently nudging consumers to think about permanence is enough to for them to consider how they'll feel in the future when they make their purchase.
So if you or a loved one is graduating, try buying a memento — something that's likely to last. This doesn't mean that you should skip celebrations; rather, objects simply do a better job keeping the memory of the accomplishment alive.
Selin Malkoc is an assistant professor of marketing at the Ohio State University. This article was originally published on The Conversation. Read the original article.