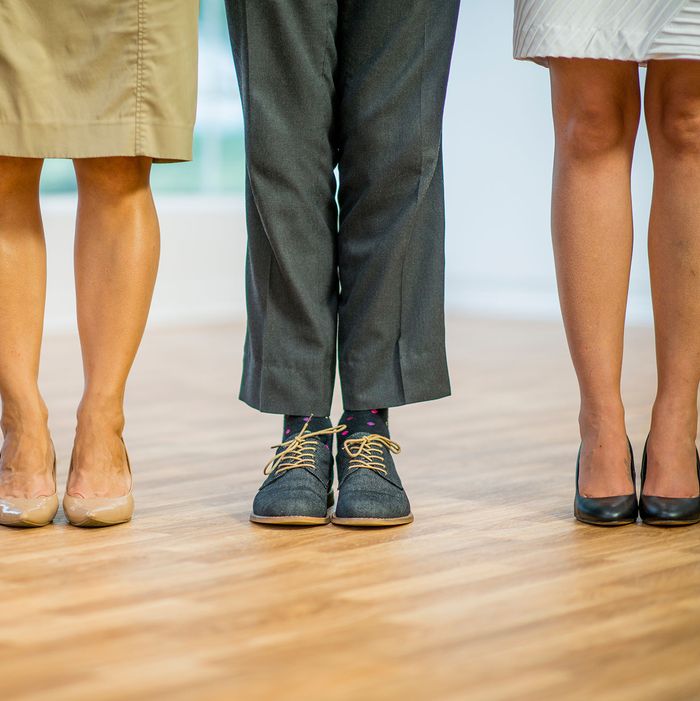 Women who work for the Mormon church have more wardrobe options.
Photo: Getty Images
In the Mormon church, pants are a hot topic; although Mormon women aren't required to wear dresses to church, back in 2012 a group of them nevertheless received death threats for choosing not to do so. But the dress code was stricter for women employees of the Church of Latter-day Saints, who up until now were required to wear dresses and skirts. According to the Washington Post, however, the church has relaxed that dress code, allowing women who work for the church the option of "pantsuits or dress slacks," too.
Kathleen Flake, professor of Mormon studies at the University of Virginia, explained that this was the historically slow-to-change church's version of modernizing. "Clothing talks," she said. "As society has adopted a wider range of what is respectable dress in a professional setting, the church would naturally move in that direction too. They want to look respectable, not strange."
Along with the updated dress code, the church announced it would also offer paid maternity and parental leave to its full-time, benefited employees in the U.S. — women who give birth will be eligible for six weeks of paid leave, while other parents will get up to one week of paid leave to bond with new children. (Before now, the church offered no paid leave.)
Mormon women are typically expected to stay home with their children, said Jana Riess, who writes for Religion News Service. But the new policy reflects the church's changing attitudes toward women working outside the home.
Different sects of Christianity have varying approaches to paid leave. Some, like the Catholic Archdiocese of Chicago, have generous paid-leave plans, while others have none in place at all. Elder Quentin L. Cook, a member of the church's governing council, said that with the new policy in place, LDS is looking to serve as an example. "I would hope that Latter-day Saints would be at the forefront in creating an environment in the workplace that is more receptive and accommodating to both men and women," he said.