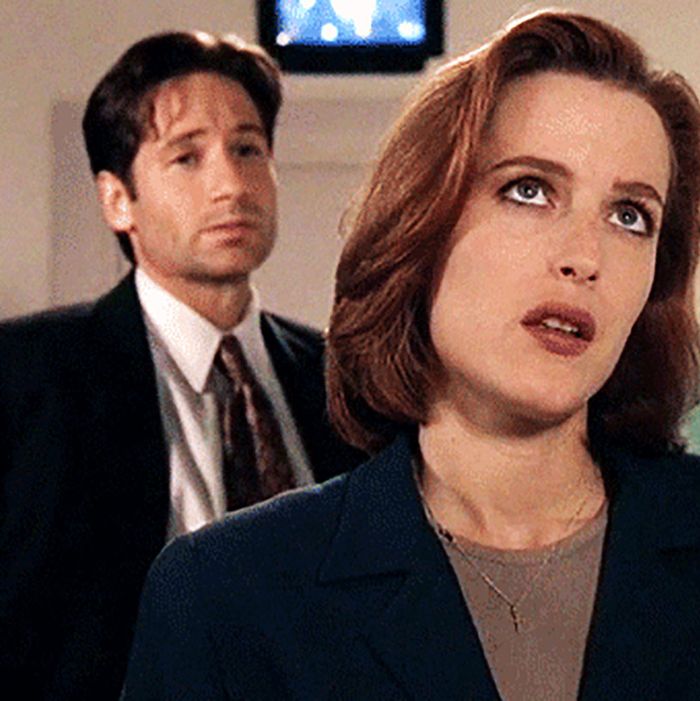 David Duchovny as Agent Fox Mulder and Gillian Anderson as Agent Dana Scully.
The X-Files —  everyone's favorite TV series about, in no specific order, the paranormal, alien abduction, sexual tension, and shoulder pads — is returning for an 11th season in early 2018. This is exciting news for anyone waiting to know whether or not Agents Fox Mulder and Dana Scully will be able to prevent aliens from colonizing Earth, coupled with less exciting news for anyone who cares about gender equality in TV writers rooms.
According to IndieWire, the writers room for the upcoming X-Files season is all male. Along with creator Chris Carter, writers Darin Morgan, Glen Morgan, and James Wong are returning, while Gabe Rotter, Benjamin Van Allen, and Brad Follmer have been newly hired.
This isn't the first time the series has come under fire for gender-related workplace issues either: In 2016, Gillian Anderson revealed that she was offered half of David Duchovny's pay for the reboot.