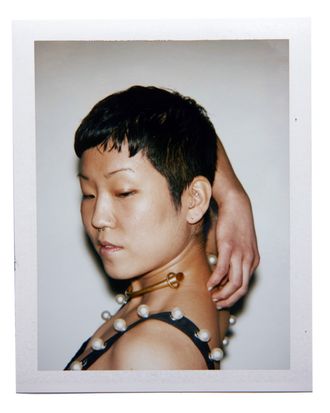 Xavier Cha wears 3.1 Phillip Lim and Charlotte Chesnais.
Photo: Lucas Michael
With her work, artist Xavier Cha says that she's striving for "an analog expression of something we're experiencing in contemporary life." Her pieces — which have included "Body Drama," a performance piece at the Whitney with performers wearing body-mounted cameras, and "Disembodied Selfie," at the New Museum, which featured a nude actor taking selfies and posting them on social media — examine, she says, "our virtual existence and grappling with our humanity." Cha has just been selected as one of the artists for BAM's Next Wave Festival, which runs September through December. Read on for her lightning-round answers to our interview questions.
If you were a magazine, what magazine would you want to be?
Psychology Today.
If you could speak to animals, which animals would you want to talk to? Definitely a whale or dolphin, some kind of sea mammal. They seem pretty wise.
Sneakers or slippers? Sneakers.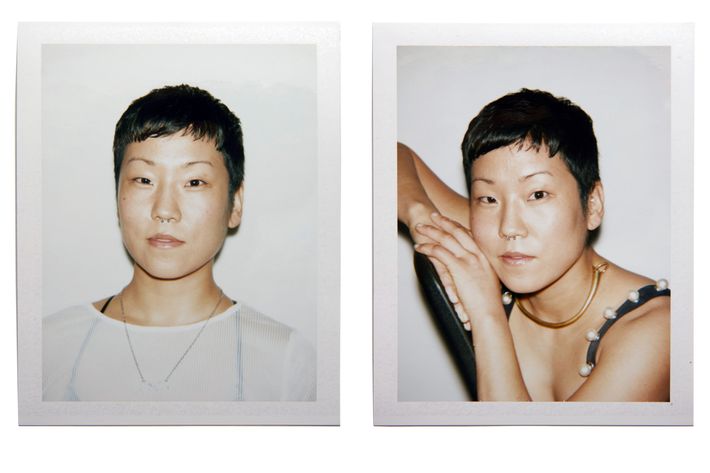 What's something your social-media followers don't know about you? They don't know anything, really.

What was the last website you looked at? A Polish hypnotherapist because I'm researching to hire one. I'm doing a show in Warsaw in July.
If you could be outfitted by one designer for the rest of your life, who would it be? I don't know.
What time is your alarm set for in the morning? 9 a.m.
What do you eat for breakfast? A vegan protein smoothie with spinach and greens and almond milk. Or, eggs.
If you had only three things you could eat for the rest of your life what would they be? Fish, fruit, and greens.
Fuck /Marry/Kill? The Hot Felon/my fiancé/Trump/his regime.
Person you wouldn't mind being trapped in an elevator with? Angela Davis. That would be pretty amazing.
If you could tell Donald Trump ONE thing and make sure he would listen, what would it be? It would take so much unraveling, I don't think anything would work.

If you were a color, what color would you want to be? Iridescent bluish-green, something in the cool range.
Xavier wears 3.1 Phillip Lim silk camisole, $450 at 31philliplim.com. Charlotte Chesnais Vermeil necklace, $2,050 at nordstrom.com.