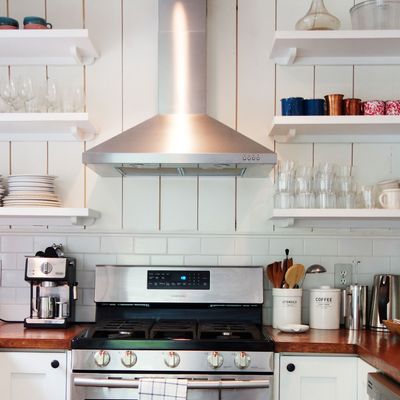 The clock is ticking on Prime Day, the annual 30-hour deal bonanza from Amazon — it's like Black Friday, but you don't have to leave your ergonomic desk chair. If you have a Prime membership ($99 a year), you can click your way through all manner of discounts. We've already rounded up the best luxury beauty items to buy, but let's also be a tad more practical and consider all the essential household items now on sale for 30 percent off. Scroll ahead for 11 of the best deals, from kitchen towels for only $15 to a $90 pressure cooker that will make you the next best thing to Ina Garten in the kitchen. Just note: All the prices below are after the discount has been taken.
Extra-dense fabric? Check. Convertible strap? Check. Only $10? Check. What else do you need in a yoga mat?
I own these towels, and I love them so much that I just got excited thinking about how other people will be able to buy them on sale.
Steamers aren't just for fashion editors — they're clutch for getting the wrinkles out of all your silk work blouses without ruining the texture of the fabric.
I can't be the only one who only has half a set of wine glasses because everyone's always breaking them. For $20, you too can stock up and complete your set.
One reviewer said she bought this to "upgrade her overall wellness." Can't argue with that, since its main function is to make you feel like you're at a spa every day.
This comforter set has thousands of reviews that attest to its superior fluffiness. It's also hypoallergenic and machine washable, which is why it usually costs $60 — but not today!
It's not sexy, but this Black + Decker vacuum is a New York–apartment essential, especially if you have pets or a particularly dusty living space.
Upgrade from your crappy blender to a fancy one that makes smoothies and acai bowls.
If you've been on the fence about buying the Echo, this is the day to pull the trigger. It plays all your music and controls the tech in your house, plus Alexa will act like your personal assistant.
Sure, it's one of the pricier items on this list, but for good reason: it's a pressure cooker, slow cooker, rice cooker, steamer, and warmer all rolled up in one.
If you buy something through our links, New York may earn an affiliate commission.