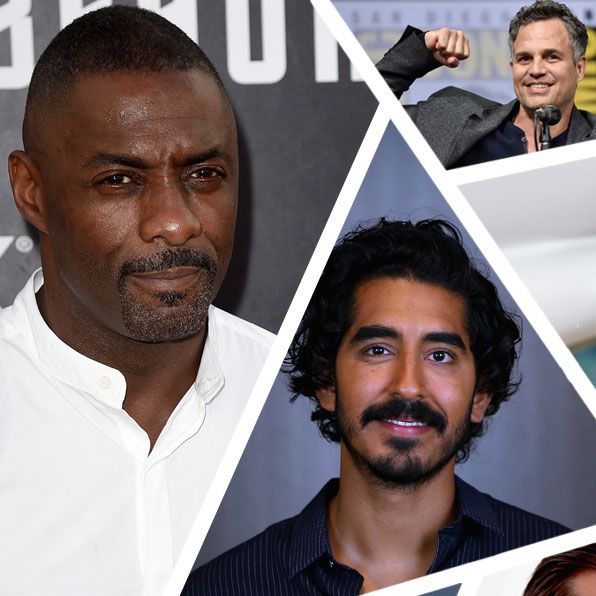 Charli XCX did the lord's work yesterday with her video for "Boys." She gathered up every male celebrity that's entered into our collective sex fantasy recently and had them perform various adorable activities. Diplo, of the long lashes, posed shirtless with some puppies. Riz Ahmed snuggled a pink teddy bear. Joe Jonas didn't wipe off his milk mustache, that filthy boy. We all lost our damn minds.
Naturally in response to such stimulation, a very important question arose on Twitter:
An important discussion starter! Here are all of the Cut staff's extremely horny answers:
Mark Ruffalo shirtless on a hot summer's day paging through Our Revolution
Jason Momoa lovingly brushing a toddler's teeth at bedtime.
Peter Hermann putting the finishing touches on a chair he just built.
Jeff Goldblum cleaning his glasses.
Harry Styles organizing his boot collection.
Ryan Phillippe learning the lyrics to "Lose Yourself."
Idris Elba rubbing his back with Icy Hot.
Idris Elba folding plush bath towels and placing them in a wicker basket.
Steve Harrington from Stranger Things practicing confidently posing in a mirror.
Tom Hardy blowing bubbles.
Drake vacuuming the crumbs between the couch cushions.
Bobby Cannavale opening a tight jar of sauce.
Dev Patel hanging up frames in the apartment you just moved into together.
Viggo Mortensen making me a nice grain salad with fresh produce from his garden.
Benedict Cumberbatch making my bed with hospital corners.
Billy Crudup humanely capturing a spider and carefully releasing it outside.
Jemaine Clement reading the New Yorker out loud.
Colin Firth biting the tip of the earpiece of his glasses in concentration.
Jesse Williams coaching a little league practice.
Ted Danson buying toiletries with you at Walgreens.
Trent Reznor making a Blue Apron.
Zac Efron reading the Instant Pot User guide.
Michael Fassbender choosing an audiobook for a road trip.
Travis Scott mending the buttons on an overcoat.
Rick Rubin grooming a chestnut mare in a barn upstate.
Chris Evans using a foam roller.
Stanley Tucci making pasta in his rustic kitchen.
Bradley Cooper making a nice ratatouille for me after a long day.
Good god, I think I'm pregnant.