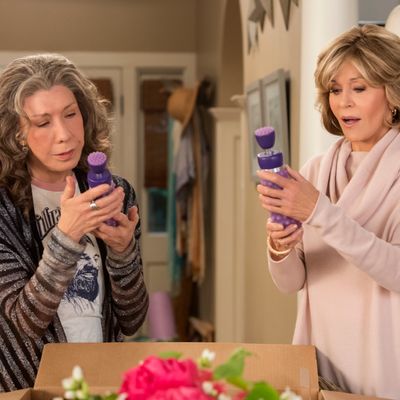 Important.
Photo: Melissa Moseley/Netflix
On Tuesday, a European human-rights court in France ruled that Portuguese judges were guilty of "prejudice" when they decided to reduce damages to a woman who suffered from a botched gynecological surgery when she was 50, which left her unable to have sex.
Maria Ivone Carvalho Pinto de Sousa Morais, a Portuguese mother of two, sued the Lisbon hospital where her surgery had taken place in 1995, and though a court ordered the hospital to pay her 80,000 euros, in 2014, Portugal's Supreme Administrative Court cut that compensation by about a third, arguing that sex was not as important to Morais because of her age. All three of the judges on the panel were over 50, and two of them were men.
Morais challenged their decision, and the European Court of Human Rights supported her in a 5–2 ruling.
"The question at issue here is not considerations of age or sex as such, but rather the assumption that sexuality is not as important for a 50-year-old woman and mother of two children as for someone of a younger age," the court wrote in its majority ruling, "That assumption reflects a traditional idea of female sexuality as being essentially linked to childbearing purposes and thus ignores its physical and psychological relevance for the self-fulfillment of women as people."
The France-based court ordered Portugal to pay 3,250 euros in damages, and 2,246 euros for costs and expenses.
The court also referenced two similar medical-malpractice cases in Portugal in which men in their 50s had been awarded significantly greater damages. In those cases, the Portuguese Supreme Court found that being unable to have normal sexual relations affected the men's self-esteem, and resulted in "tremendous or strong mental shock."
According to her lawyer, Morais, now 72, plans to go back to Portugal and reopen the case to seek greater damages.