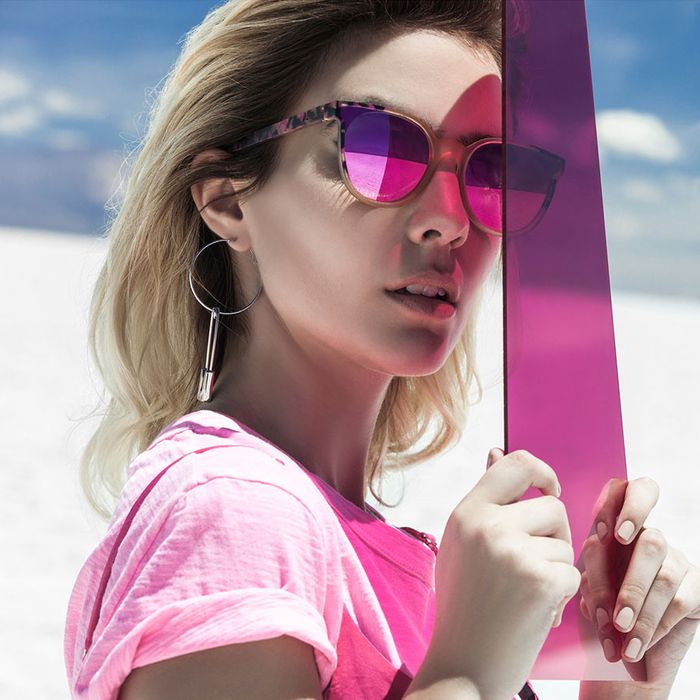 Absurda's Chroma glasses.
Photo: Courtesy of Absurda
There comes a point where everyone must accept that standard black wayfarers aren't cutting it anymore. From octagonal frames to red lenses (they go with anything!), sunglasses have gone through as many reinventions as jeans this year.
Those wanting to dip their toes into the trend are in luck. The popular Brazilian eyewear brand Absurda is launching this week in the U.S., bringing rainbow frames and rose-colored lenses to less-tropical shores.
A favorite of South American influencers, bloggers, and artists, Absurda has a wide variety of sunglasses and eyeglasses for women and men and specializes in that niche of just different enough. The collections are designed and produced on every continent. An added bonus — reading the brand's mission statement is like some kind of soothing ASMR: "We want that anyone who dreams of the impossible gets access to it through the lenses of our glasses." I'm down; hand me some purple sunglasses.