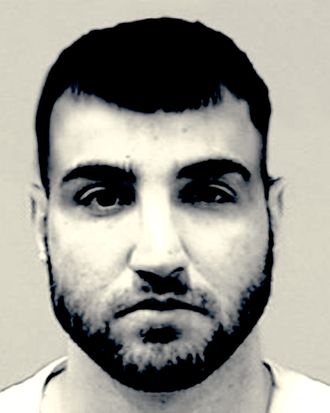 Ager Hasan.
Photo: Courtesy
A 24-year-old man from Ontario, Canada, was arrested in Texas on Tuesday for the April 28 stabbing death of his 22-year-old girlfriend Melinda Vasilije, CTV News reports. Ager Hasan, of Hamilton, is believed to have confessed to the crime in a now-deleted Reddit post, and police say he crossed the border into the U.S. shortly after her death.
Hasan and Vasilije had been dating for about a year before police discovered her dead body around 3 a.m. on April 28, Inspector Mike Haffner of the Waterloo Regional Police said in a Wednesday press conference, per CTV. Later that day, security footage recorded Hasan switching out his license plate with that of another vehicle in a Walmart parking lot in Pennsylvania, and a joint U.S.-Canada arrest warrant was issued.
According to BuzzFeed News, Hasan allegedly authored a Reddit post in which he confessed to the crime and described in detail the fight that led to Vasilije's death. In the since-deleted post, the user — Redasblue101 — described a fight that took place between a couple at the woman's apartment. "Wouldnt say a word and just kept slapping me with tears in her eyes. Slaps turned into hits. I told her I was sorry but if she didnt stop Id do something back," Redasblue101 wrote. "She didnt stop. I then stupidly pushed her, harder than I expected. She fell against the sink."
The user then claimed the woman came at the man with a knife, and that he also grabbed a knife and "hit her with it, almost blindly. A few times." The post reads,"When I left I honestly thought she just passed out. Then I looked at the blood, and started freaking out and just ran. I didnt [know] for sure she had died until the next day. I honestly had no intentions of ever doing that to her, I was protecting myself."
Hasan, who also went on to post about their relationship on Instagram, was eventually arrested on Tuesday during a traffic stop in San Antonio that was conducted by Secret Service agents in a separate investigation. He was arrested on one charge of first-degree murder, as well as three charges of breach of recognizance from a previous April 3 altercation with Vasilije. CTV notes authorities are currently working on extraditing him to Canada.