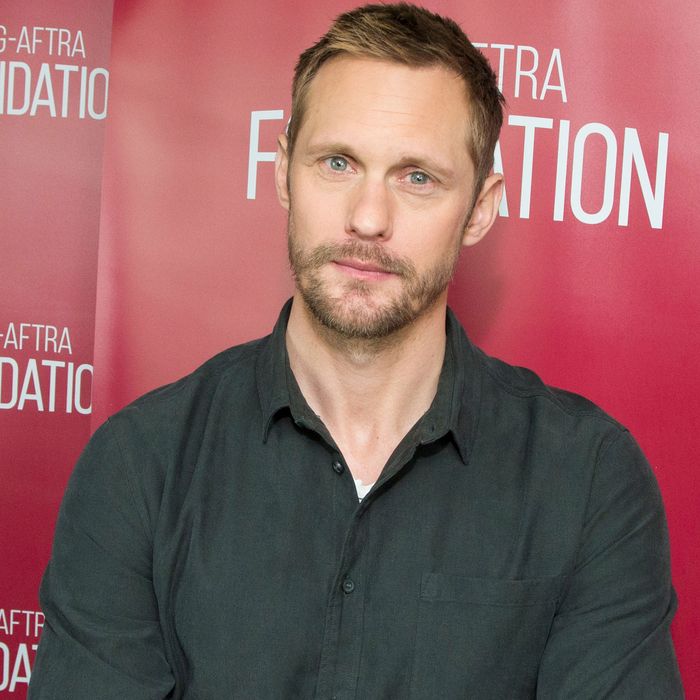 Alexander Skarsgård.
Photo: Vincent Sandoval/Getty Images
Like the rest of us, recent sunburn survivor Alexander Skarsgård has to use the restroom from time to time. But unlike the rest of us, groups of female fans apparently try to follow him into the facilities while filming the whole thing on their iPhones.
According to "Page Six," the Big Little Lies star was at dinner with his family on Monday at the Upper East Side restaurant Le Bilboquet when he "excused himself to use the restroom." That was apparently the signal for "smitten ladies" to follow Skarsgård to the men's bathroom door with their iPhone cameras filming.
The actor apparently "playfully wagged a finger at them" and "politely reminded them that they could not come inside" the bathroom with him. A "source" told the gossip column, "It was very funny," but maybe next time let's let him pee in peace.