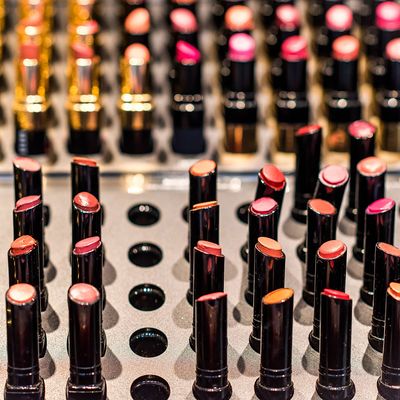 Photo: Hillary Kladke/Ali Nasser/Getty Images
While some think of Amazon as the site that kills bookstores and others see it as the wonder emporium that has it all, it still has yet to corner the luxury beauty market. That's where prestige beauty e-destination Violet Grey comes into play, according to Women's Wear Daily. The newspaper reports that Amazon may be partnering with Violet Grey in an effort to lure more luxury beauty brands to its marketplace.
Violet Grey is a four-year-old site that straddles the world of e-commerce and editorial, with a specific emphasis on luxury. For example, a recent article featuring Emilia Clarke weaves in the (mostly Tom Ford) makeup products Clarke wore for the shoot, and they're all available for purchase through Violet Grey's online store. While Amazon declined to comment on the rumored partnership, Cassandra Grey — Violet Grey's founder — had this to say:
I cannot confirm a special relationship with Amazon apart from the fact that I have enormous respect for the company and view the platform as one of the only five distribution partners that matter for digital content producers, particularly those of us who ride or die to serve the almighty modern consumer.
Women's Wear Daily says sources suggest two possible scenarios for the partnership: One where Violet Grey provides content for Amazon's beauty section, as well as attracting fancier brands to sell on the site; another says Violet Grey could become a third-party platform on Amazon and sell luxury beauty brands that way. Either way, Amazon is slowly taking over everything, whether you like it or not.