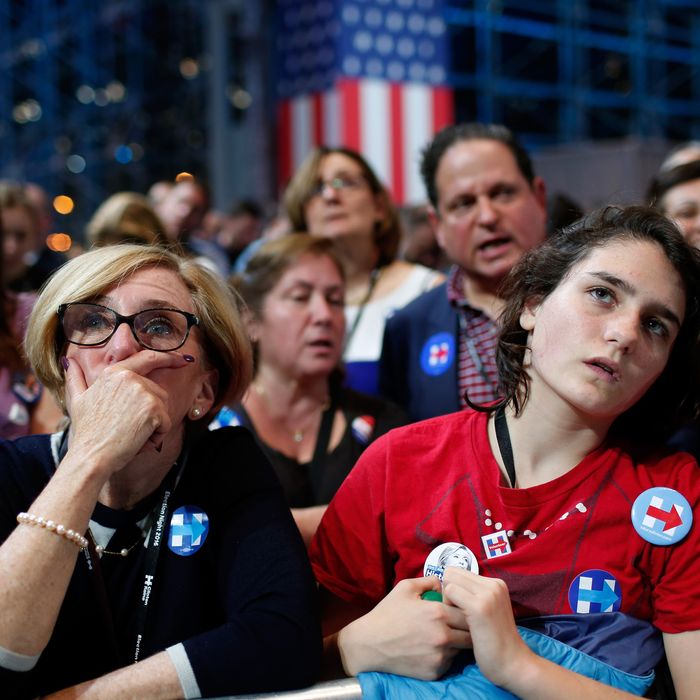 Hillary Clinton supporters on Election Night.
Photo: Win McNamee/Getty Images
On Election Night, Hillary Clinton's campaign made all its plans with the assumption that she'd be the next president of the United States. So not only did staffers gather all her supporters in a building with a literal glass ceiling, they also ordered at least 200 pounds of confetti to drop when the final state was called.
Obviously, that moment never came. But you'll be relieved to know that all that confetti was not wasted. Missouri-based artist Bunny Burson, who was at the Javits Center on November 8, told CNN she was inspired to buy it back from the Chicago company that had collected it. With it, she created a giant, ever-circulating snow globe that sits in the window of Bruno David Gallery in St. Louis. It's engraved with the words "And Still I Rise."
"I just feel whether it's running for office or breaking their own glass ceiling in some other way, now's a time not to give up," Burson said.