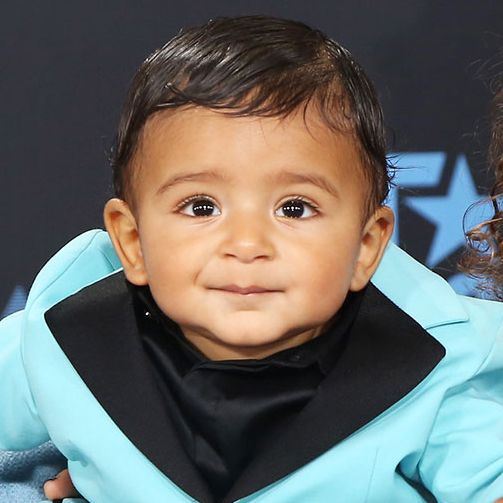 Asahd Khaled.
Photo: 2017 Getty Images
Like his father, DJ Khaled, the 9-month-old Asahd Khaled wants to share his blessings with the world.
On Tuesday, Poshmark announced that baby Khaled will generously part with his miniature blue Gucci suit as part of DJ Khaled's Posh Closet for Charity initiative. It was only worn twice, but the entire world witnessed this summer as he wore it on his father's Grateful album cover, and then again to the 2017 BET Awards, where he ended up matching Gucci Mane. Under normal circumstances, it might have been awkward for a 37-year-old rap heavyweight to have the same outfit as an infant; but not this infant. Asahd Khaled has over 1 million Instagram followers, and got a kiss on the cheek from Rihanna.
In addition to the baby Gucci suit, which retails anywhere from $600 to $1,000, other donated items include DJ Khaled's "I'm the One" music-video outfit, merch from his We the Best line, as well as notable pieces from brands such as Nike, Champion, Adidas, and Sean John.
DJ Khaled's Posh Closet for Charity goes live today on Poshmark at 12 p.m. Pacific/3 p.m. Eastern. Alas, there can only be one lucky Gucci baby; they better be grateful.