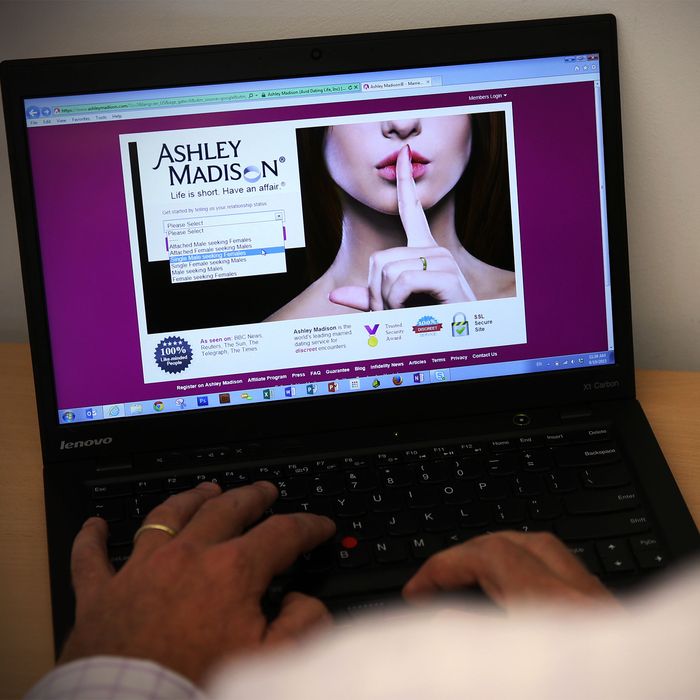 Photo: Carl Court/Getty Images
Karma has come full circle for the adultery-enabling website Ashley Madison. In a class-action settlement, the site has agreed to pay $11.2 million to U.S. users affected by a 2015 data breach but will not admit wrongdoing. Ruby, the company which owns the site, estimates this could be as many as 6 million people.
In 2015, hackers known as "Impact Team," obtained users' names, addresses, and other information, and eventually released this data on the dark web. "Too bad for those men, they're cheating dirt-bags and deserve no such discretion," the hackers wrote at the time.
Now, per the settlement, affected users can recoup $3500 if they can prove losses due to the breach.