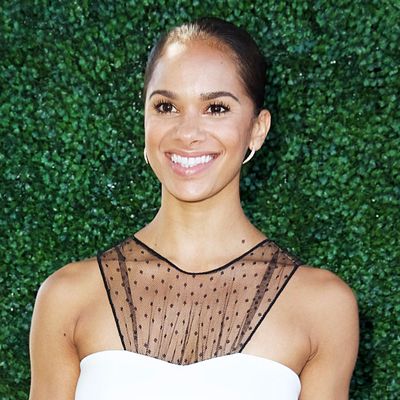 Misty Copeland.
Photo: Earl Gibson III/WireImage
Sports commercials generally follow a "roo raa, we're so tough" trope and it can get a little boring. Thankfully someone at Under Armour dialed up the creativity factor with the brand's latest campaign, "Unlike Any." In six videos, really fit people that you may or may not have already heard of are thrown into quiet, visually arresting locales. Their movements are set to a soundtrack of original spoken word. Tae kwon do expert Zoe Zhang kicks to prose read by Taiwanese artist Aristophanes; stuntwoman Jessie Graff flies into the air as Kojey Radical reads on. Another video features Misty Copeland dancing to the words of Saul Williams.
Long-distance runner Alison Desir, snowboarder Lindsey Vonn, and Olympic sprinter Natasha Hastings round out the final three athletes in the anything-but-boring campaign.