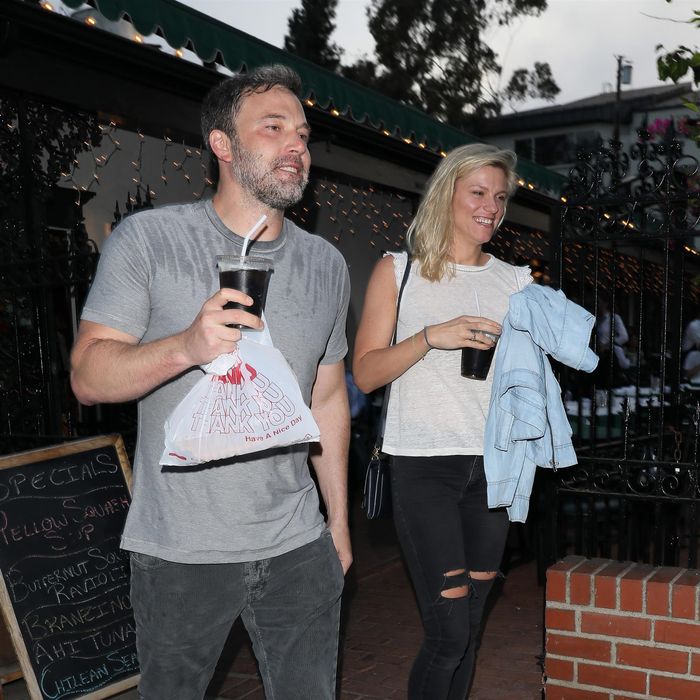 One of many iced-coffee pap strolls.
Photo: Backgrid
Since Ben Affleck introduced his girlfriend, SNL producer Lindsay Shookus, to the press earlier this month, there have been some reports about the relationship that could be deemed "negative." For one, several outlets have reported that Affleck and Shookus actually started dating four years ago, when they were both married to other people. "Hollywood sources" have also been whispering to "Page Six" that the couple recently had a date at a bar, despite the fact that Affleck completed rehab in March. Will Affleck or Shookus ever comment on these stories?
Most likely, no. That doesn't mean that they're hiding out, though. In the last two weeks, Affleck and Shookus have made several smiling strolls in front of the paparazzi to show that everything is just fine. They're just hanging out and having some iced coffee!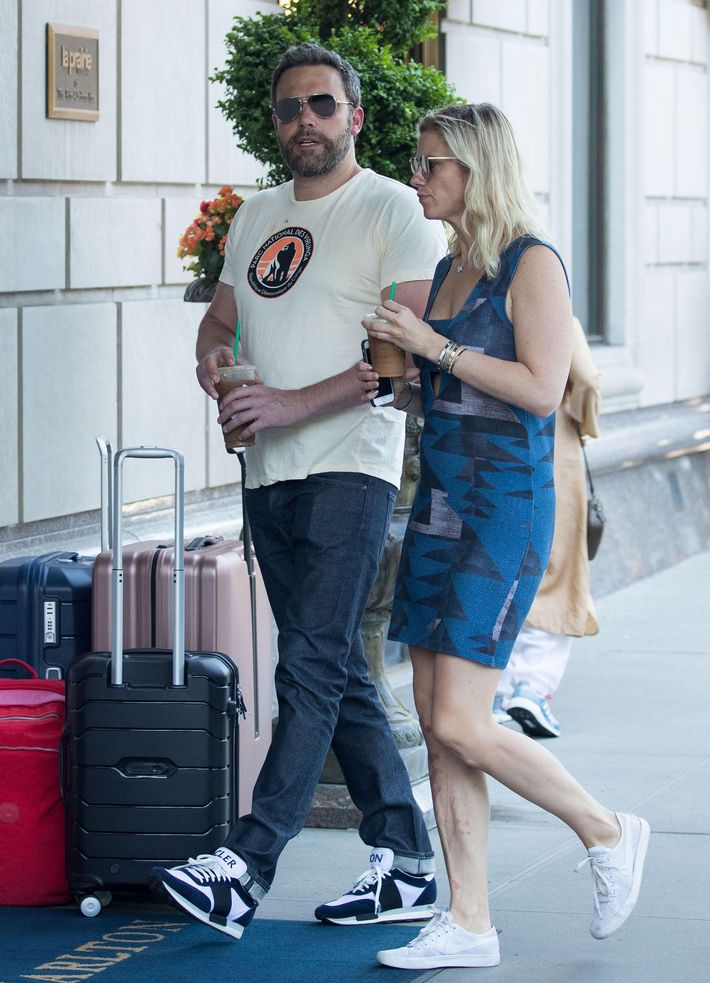 A lot of iced coffee, actually. In almost every paparazzi shot to date, Affleck and Shookus are carrying plastic cups of what is apparently their favorite beverage. Take a gander at the Daily Mail or the celebrity-photo site of your choice and you'll see it's true. They carry iced coffees on the streets of New York. They drink them outside various Starbucks locations in Los Angeles. Sometimes, they take their iced coffees black, and sometimes, they add milk or cream. They even drink iced coffee at night.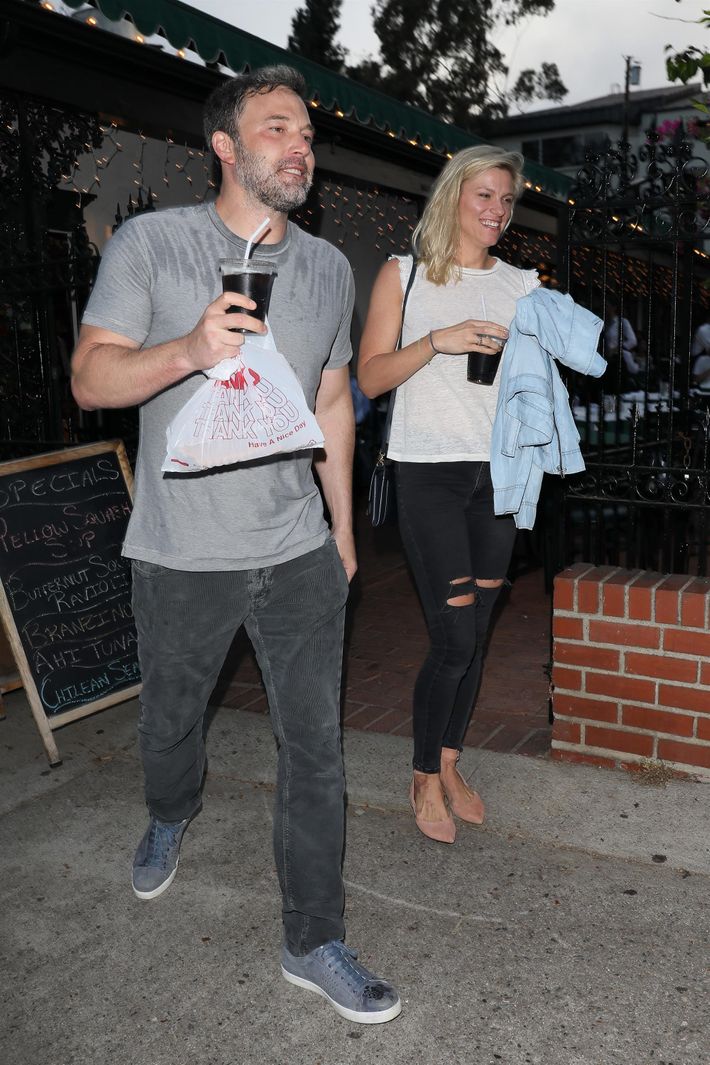 On July 8, Affleck and Shookus were spotted looking sort of sweaty and carrying iced coffees after dinner at Giorgio Baldi, an upscale Italian restaurant in Santa Monica. In Shookus and Affleck's world, every place they visit has iced coffee to-go, and it is never too early or too late to drink it.
Of course, one time Affleck went a little crazy and carried a Starbucks Evolution Fresh juice instead of an iced coffee.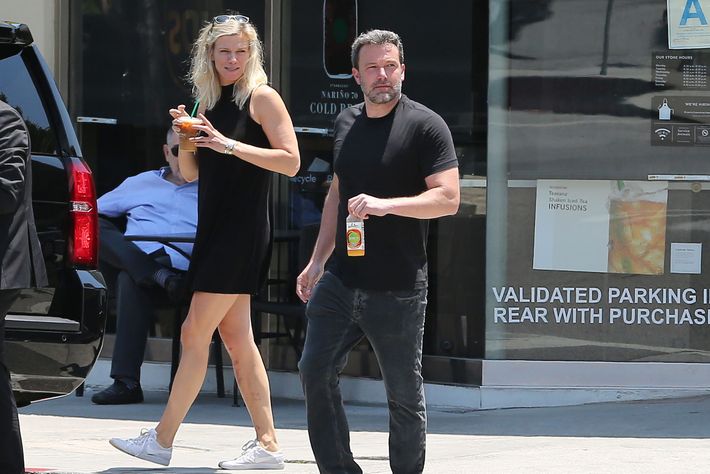 Shookus remains so committed to public caffeination, however, that she carries iced coffee when she exercises.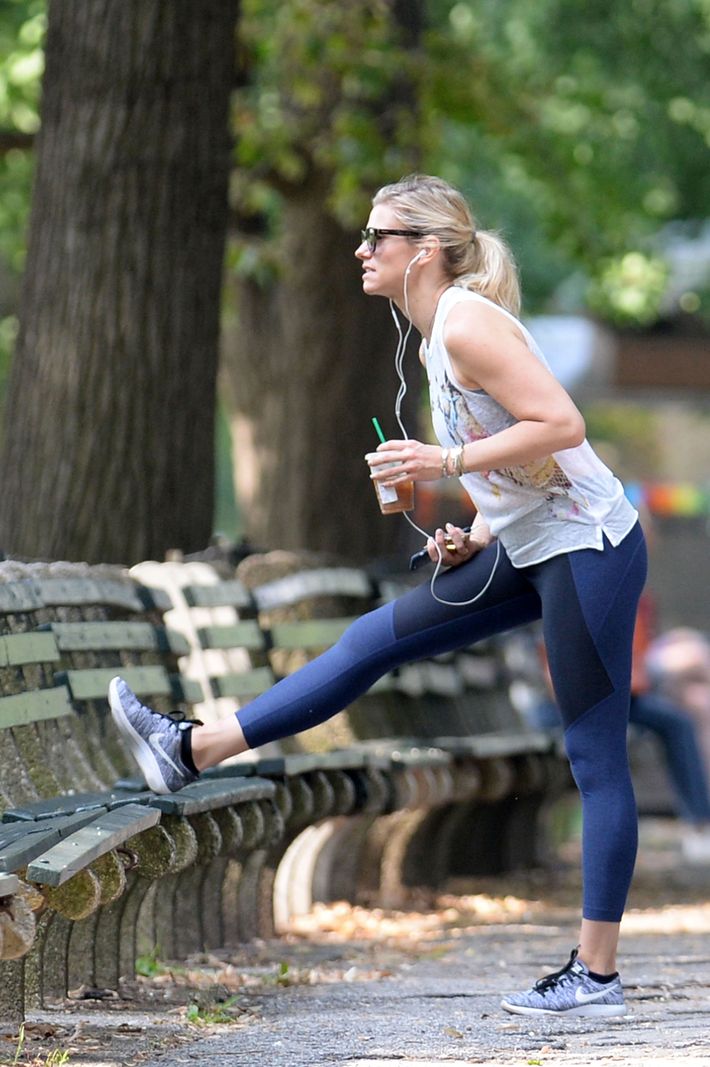 So as you can see, everything with Affleck and Shookus is fine and normal. They're both walking through life with eyes wide open and hearts beating so fast! Just look at their iced coffees.