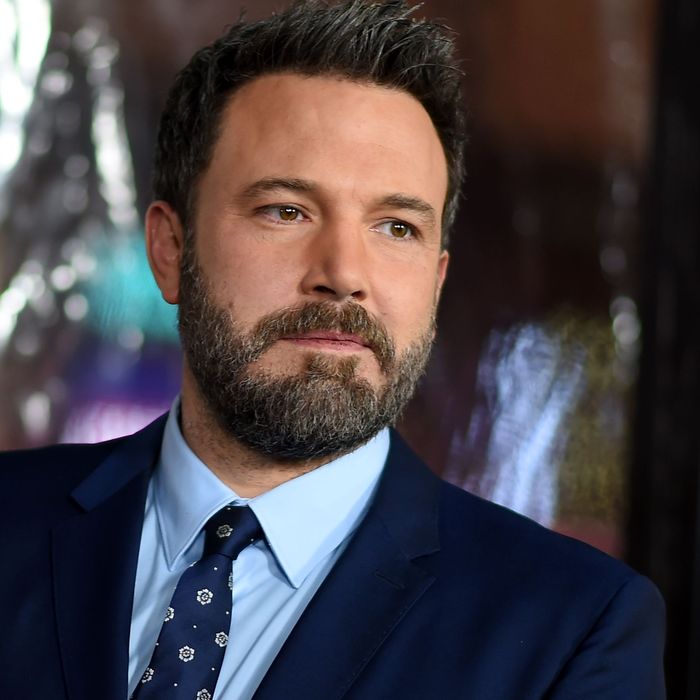 Ben Affleck.
Photo: ROBYN BECK/AFP/Getty Images
Ben Affleck hasn't always been the enlightened, chain-smoking gambler he is today. Once upon a time, he was just another homophobic Bostonian with big dreams, and bigger prejudices, who once told Chasing Amy director Kevin Smith that kissing a man is "the greatest acting challenge an actor can ever face."
According to "Page Six," following a screening of the 1997 film this weekend at Outfest, Smith revealed that after shooting a scene in which Affleck's character kisses another man, Affleck declared "Now, I'm a serious actor." The serious actor went on to star in films such as Gigli, Daredevil, and Batman v Superman: Dawn of Justice.
Affleck has since expressed regret over how he handled the situation; not so much his narrow-minded, homophobic comments, but his apparently terrible kissing.
At the Chasing Amy premiere in 1997, Affleck told Entertainment Tonight: "I'm not homophobic. I just… I guess I am more than I thought, in that, it was just difficult for me you know? And I didn't think it would be. I really backed down from it in a way. I really could have done more of a committed job."
Then, in 2012, Ben Affleck described the moment to the New York Times much the same way a 12-year-old would describe their first kiss: "[My peers said] you were a really great actor if you could convincingly play homosexual as a man, and I just blew it. The kiss is in there, but it looks like 'Tom & Jerry.' It's not anything good … I tried to go open-mouthed, but something in me was, 'Take your tongue back.' And I was like, 'No, you can do it! Push!' It was not my proudest moment."
Regardless of whether they're working through deep-rooted prejudices or not, anyone who describes kissing as a "committed job" and tells their tongue to "Push!" can't be very fun to make out with.