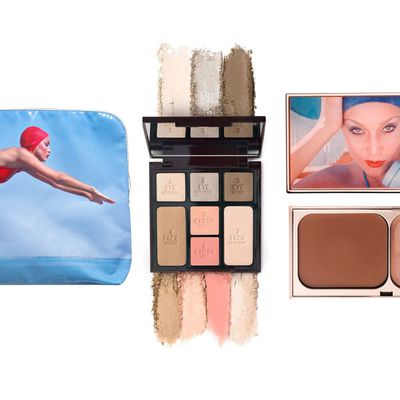 Do you trust a woman who sleeps in her makeup and wears a daily cat-eye to create a really good makeup line? I do. I use products created by Charlotte Tilbury almost daily, and I'm not alone — Tilbury's eponymous makeup range is one of the best-sellers on Net-a-Porter Beauty. Her Filmstar Bronze and Glow bronzer palette lives in the kit of almost every celebrity makeup artist I know, and she churns out dependable new releases at an impressive rate. "You know in the movie Chocolat how she makes the chocolates and gives people joy and happiness?" she said at a recent press event. "That's what I wanted to do with this makeup line." Prior to creating her own line, she even consulted on the creation of Tom Ford Beauty. And now she's doing something even rarer — having a summer sale. Below, some of the top picks from her site.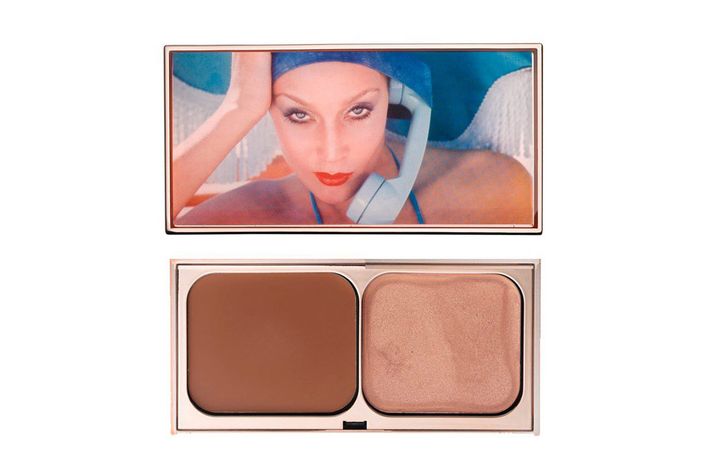 Tilbury's Filmstar Bronze and Glow is my favorite bronzer. It's also loved by celebrity makeup artists like Hung Vanngo. This is the cream version (usually it's a powder), and both colors are on sale. Much like the powder version, the bronzer won't make you look orange and the highlighter won' give you C-3PO cheeks. Bonus: The cover of the compact is embossed with a famous Jerry Hall Vogue cover by Norman Parkinson.
Market value: $80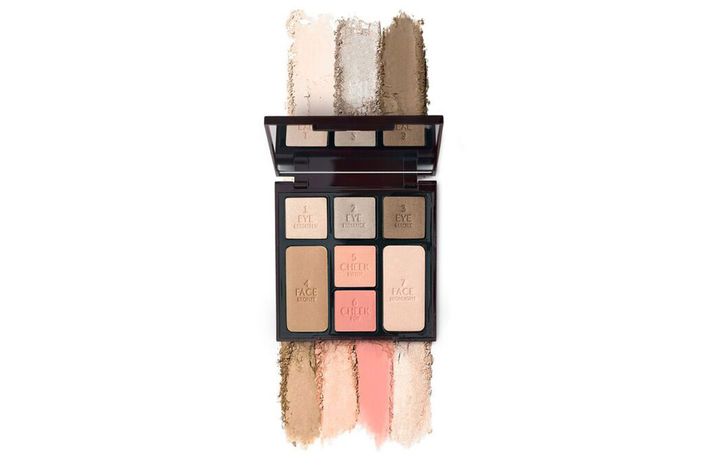 Makeup palettes sometimes feel like a logic test devised by beauty companies that I am destined to fail. But Tilbury makes one of the easiest I've seen. Each well comes with embossed with a step number and imprinted with the part of the face it's designed for. This palette also includes mini-versions of many of Tilbury's must-gets like her bronzer, pressed powder, and cheek blush.
Market value: $75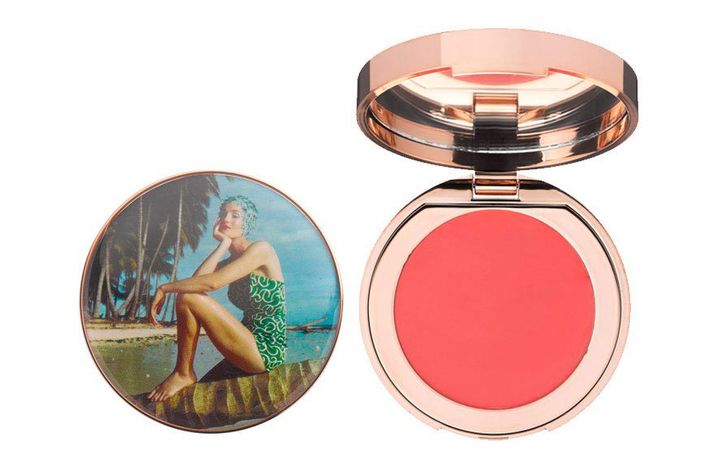 While many of us associate coral with Florida retirement homes, makeup artists equate the color with summer — and rightly so. It's a bright pink-orange that warms and livens up all skin tones. This coral blush from Tilbury comes with another beautiful image from the Norman Parkinson archive.
Market value: $58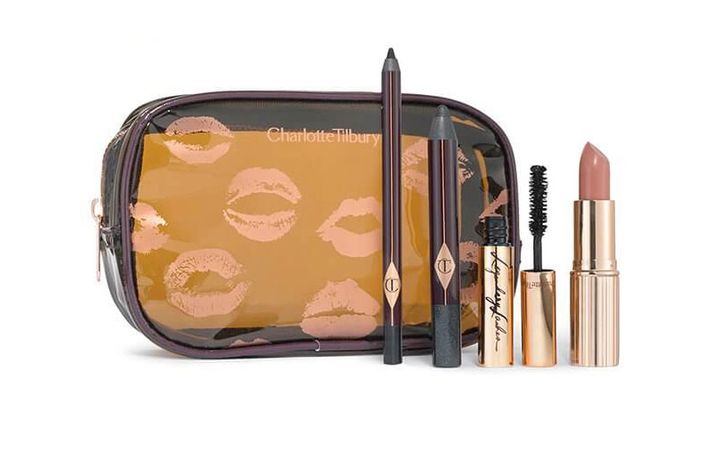 Some of Tilbury's best sellers are her makeup kits, which conveniently package together everything you need for a look. Unlike other brands, which often sell discontinued products, everything in this kit is still available and very popular on Tilbury's main site. (It looks like this is just older packaging that she is going to update.)
Market value: $75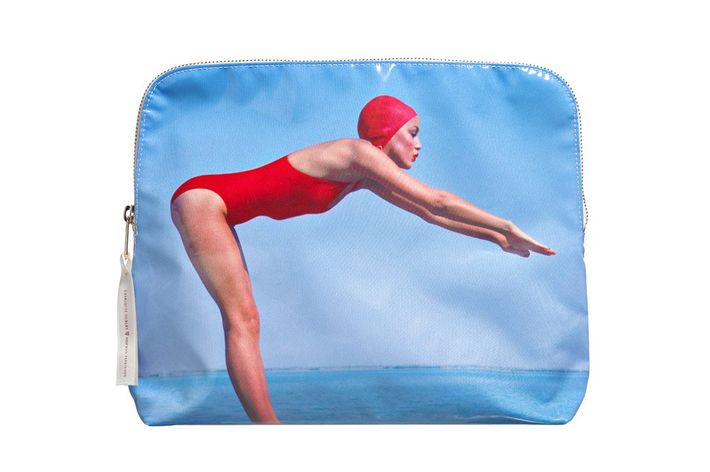 This makeup bag featuring Jerry Hall as a bathing beauty is generously sized and contains an orange-red lipstick that you can also use on your cheeks, along with one of her long-lasting cream eyeshadows in a chocolate-y bronze, and a mini mascara. The bag is also wipeable in case of any travel-related beauty product explosions.
Market value: $207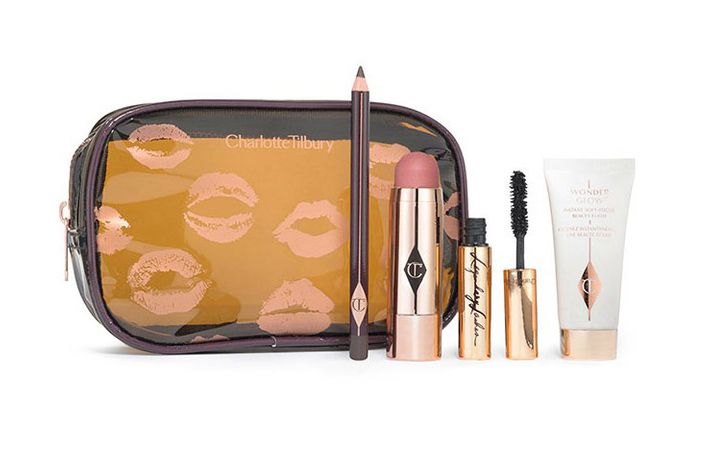 If you're not a red lipstick or smokey-eye person, there's also a kit available for a more daytime-friendly look featuring chocolate-brown eyeliner and berry shades.
Market value: $75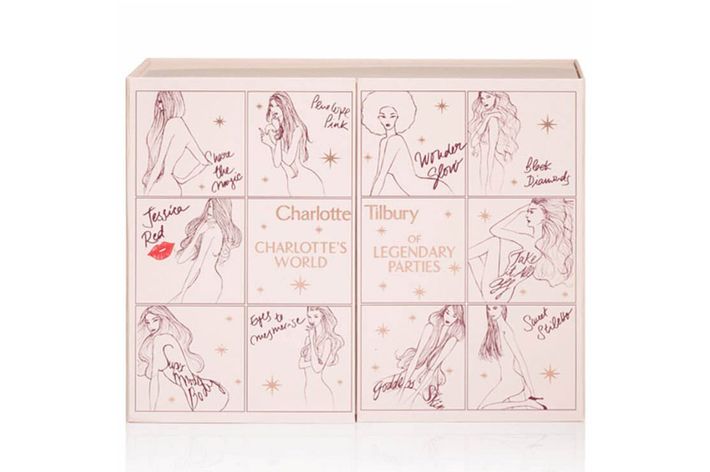 For a real splurge, there's this Advent Calendar of makeup, which rounds up Tilbury's greatest hits. Each "day" is a box that opens up to reveal either a full-size or generously sized mini sample. There's her cult moisturizer, the Magic Cream, which contains a generous amount of moisturizing hyaluronic acid and which Tilbury says models frequently steal from her backstage. Then there's a travel size of her leg and body bronzer, which makes even pale people like myself look "annoyingly Brazilian." There are 12 products in total.
Market value: $200
If you buy something through our links, New York may earn an affiliate commission.