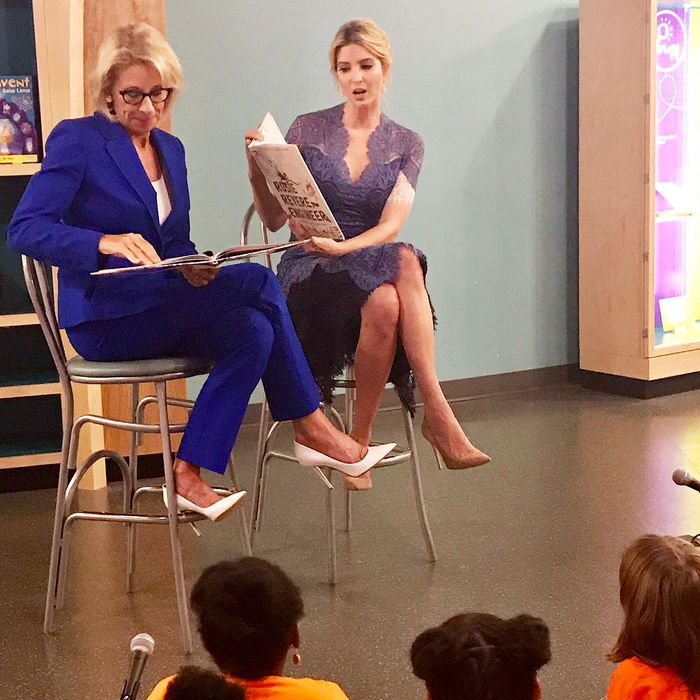 Betsy DeVos and Ivanka Trump read to students at Smithsonian's National Museum of American History on Tuesday.
Photo: Courtesy of Twitter/KateBennett_DC
On Tuesday morning, Secretary of Education Betsy DeVos paired up with Ivanka Trump to continue their somewhat ironic push to get women and girls involved in STEM fields. According to the White House, they convened at the Smithsonian's National Museum of American History to read a story to a group of students in order "to encourage [them] to stay actively engaged in their education while on summer break."
It looks like Betsy and Ivanka took questions from the crowd before launching into the story, and one little girl in the left-hand side of the shot wanted to say something so badly that she kept her hand up for at least 30 seconds of the 47-second clip.
Maybe if she builds a robot that raises its hand they'll call on her.