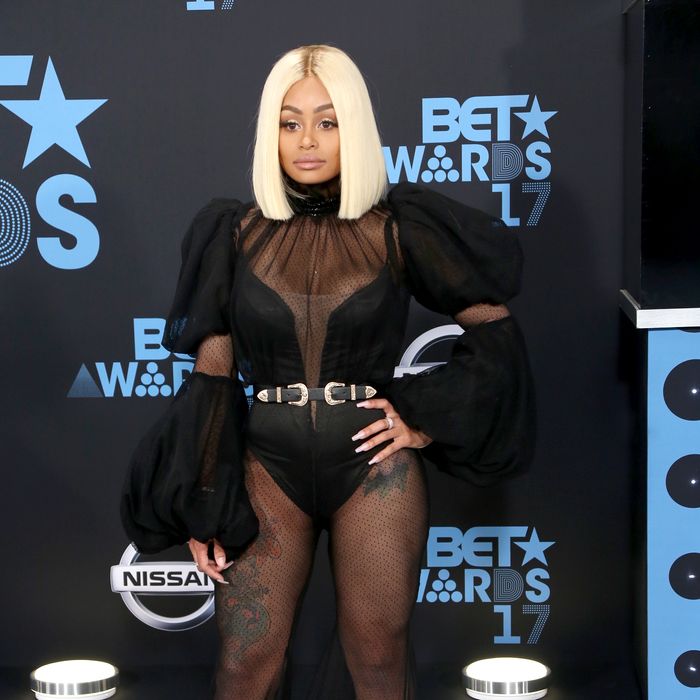 Blac Chyna.
Photo: Maury Phillips/Getty Images
Blac Chyna told Good Morning America she feels "betrayed" by Rob Kardashian, who posted nude photos of her without her consent last week.
The interview aired on Monday morning, the same day that Chyna's lawyers plan to file a restraining order against Kardashian. It's her first public comments since the incident. Per GMA:
"I was devastated, of course. I'm like, how could somebody, like, post these pictures of me? And I'm like 'Wow, okay.' This is a person that I trusted. I confided. I felt comfortable, you know, with even sending these pictures and even talking to him about certain things, you know. I just felt … betrayed."
Revenge porn is a criminal act in the state of California, so Kardashian could be facing jail time for distributing the images to his millions of followers.
In response to where she "draws the line" with nude and seminude photos of herself, Chyna responded, "I draw the line, I am Angela White, I am Blac Chyna, it's my body."
Her lawyer, Lisa Bloom, added, "Any explicit photos that she may have chosen to post in the past, that's her choice. That's like saying a woman can't be raped if she previously chose to have sex with someone. It's her body, it's her choice, each and every time."