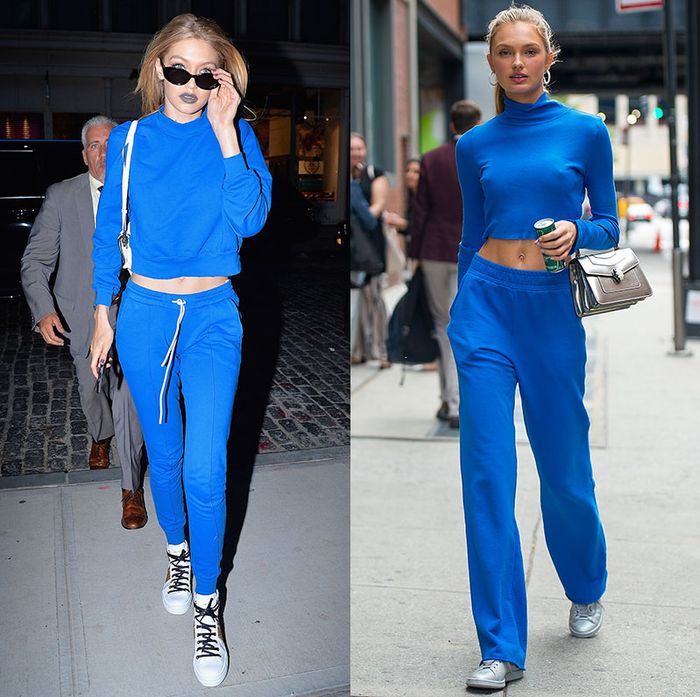 Gigi Hadid, Romee Strijd, Bella Hadid.
Photo: GC Images, Getty Images
There is only one logical explanation for why celebrities are wearing all-blue in New York City this summer: They're in the Blue Man Group.
At first, we thought Gigi Hadid was merely auditioning for the famed performance-art company when she stepped out last week in a matching Ikea-blue track set and blue lipstick. But now that Victoria's Secret model Romee Strijd was spotted in a similar outfit by the same brand, Cotton Citizen, we're beginning to think this is might be an Ocean's 13 situation. Add Bella Hadid into the mix, and you've got yourself a full-blown conspiracy theory.
As any BMG fan will tell you, there are typically four members on stage at each show. So, the question remains: Who is the mysterious fourth member?
Our best guess is Ricky Martin. (See below.)