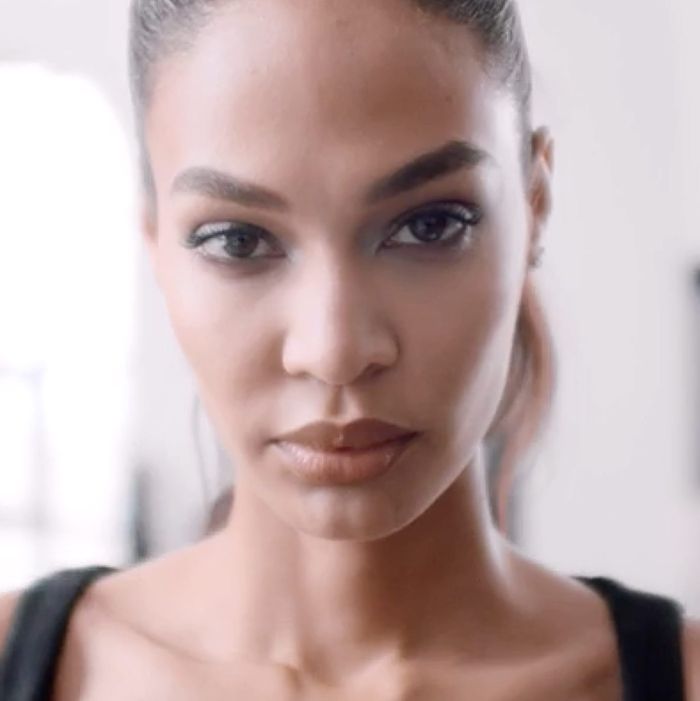 Joan Smalls for Brandon Maxwell.
Photo: Courtesy of Brandon Maxwell
For Brandon Maxwell's fall/winter 2017 campaign, the designer decided to dig a little deeper. In addition to launching a new digital home, Brandon Maxwell Studio, Maxwell and creative partner Jessy Price directed a series of videos that aim to tell the stories of some of the industry's biggest models and why they do what they do.
Featuring heavy hitters like Joan Smalls, Romee Strijd, Maria Borges, Andreea Diaconu, Charlee Fraser, and Lameka Fox, each video explores topics like managing the pressures of the industry and staying true to yourself. In her video, Smalls touched on the industry's judgment of her. "You never know people's backgrounds, struggles, what part of the world they come from, or why they're doing this," she said. "There's so much depth to a person besides what you see." Scroll ahead to watch the videos.
Shoot Location: Penthouse at 100 Barclay, Directors: Brandon Maxwell and Jessy Price, Director of Photography: Santiago Gonzalez, Stylist: Sandra Amador, Set Design: Bette Adams, Hair: Hos Hounkpatin, Makeup: Michelle Clark c/o MAC Cosmetics, Manicurists: Jenny Valle and Sonya Belakhlef c/o Deborah Lippmann, Executive Producers: theCollectiveShift and Jessy Price, Music: All tracks by The Greatest Hoax, Sound: Turner Curran, Post Producer: James Demetri, 1st AC: Chevy Anderson, 2nd AC: Ryan Nocella, Gaffer: Eric Hora, Grip: Brandon Roberts, Steadicam: Devin Ladd, Swing: Justin Wilson, DIT: Nick Bean.