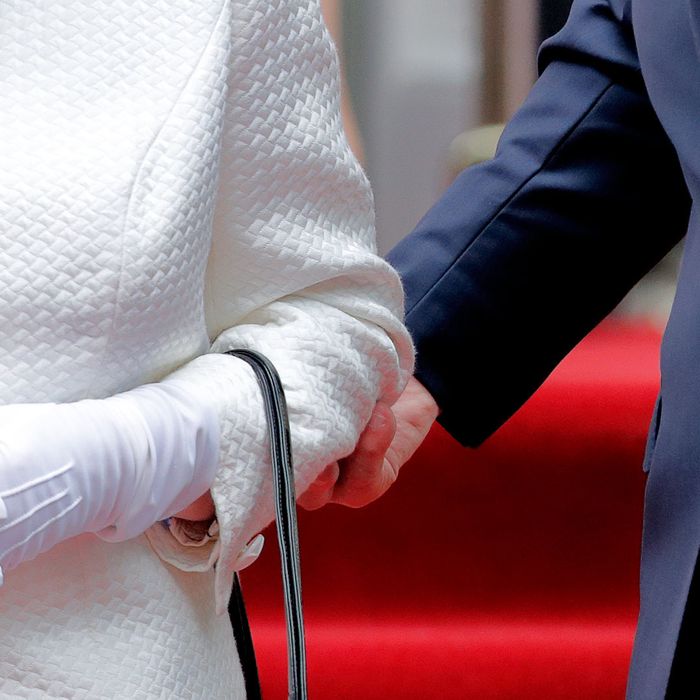 David Johnston, governor general of Canada, touched Queen Elizabeth II's elbow.
Photo: Max Mumby/Indigo/Getty Images
I don't know much about the U.K., but I do know this: you are not allowed to touch the queen. So when Canadian governor general David Johnson gently touched Queen Elizabeth II's elbow while they descended a red-carpeted staircase in London, it caused an instant uproar.
Johnson explained his elbow-graze like this: "It's a little bit awkward, that descent from Canada House to Trafalgar Square, and there was carpet that was a little slippy, and so I thought perhaps it was appropriate to breach protocol just to be sure that there was no stumble."
Grant Harrold, a British etiquette expert who is apparently known as "the Royal Butler," came to Johnson's defense, saying, "A gentleman should always assist a lady." He went on, "If he had done it for no apparent reason that would be a different, but when you're assisting someone, there's a good argument."
"[Johnson has] been an absolute gentleman, and from that point of view I think it's fantastic," he added.