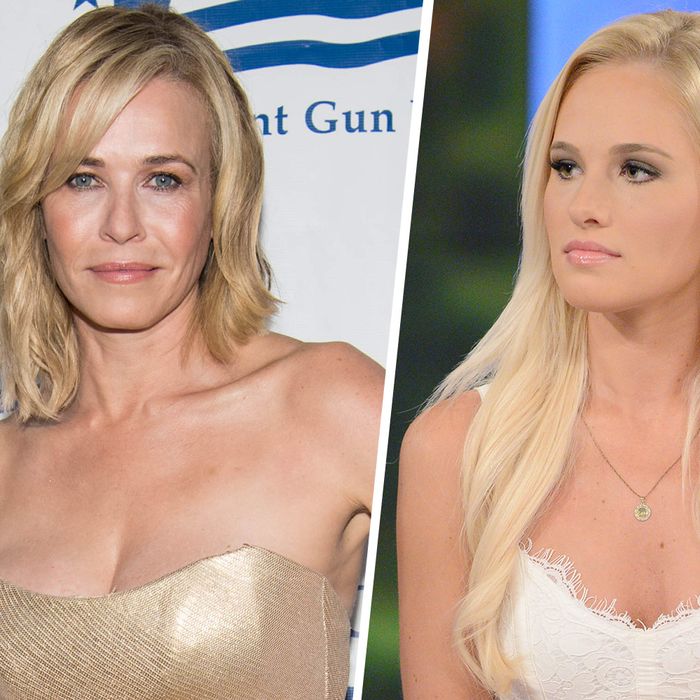 Chelsea Handler and Tomi Lahren are going to talk about politics in public.
Photo: Getty Images
Chelsea Handler and Tomi Lahren are two people with very different (and very strong) political opinions. For example, the former once delicately suggested that the president might have syphilis, while the latter got a personal phone call from the guy to thank her for her support. Which is probably why Politicon, a celebrity-studded political convention that's being held this year in Pasadena, California, decided to pair them up. According to the Daily Beast, Handler and Lahren are set to discuss their political views in front of a live audience later this month.
The convention confirmed this news with a tweet, and although Handler has yet to comment, Lahren's response seems either excited or vaguely threatening:
This should be fun!