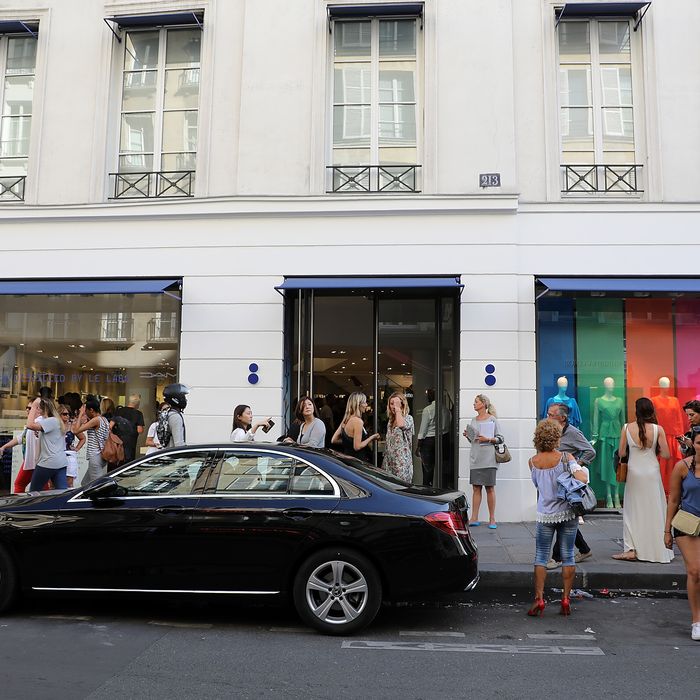 Colette.
Photo: Pierre Suu/Getty Images for Colette
Colette, the fashion destination known for its quirky high-low mix, is closing on December 20 after 20 years. The store was the first to stock collections by Rodarte and Proenza Schouler, and was briefly embroiled in a tiff with Saint Laurent after stocking "Ain't Laurent Without Yves" shirts.
Coincidentally, Saint Laurent is taking over the boutique's three-story building on the Rue Saint Honoré in Paris.
Owner Sarah Andelman, daughter of Colette Roussaux who opened Colette, shared on Instagram, "Colette Roussaux has reached the time when she would like to take her time; and colette cannot exist without Colette."
Stock up on Balenciaga/Bernie merch while you can.