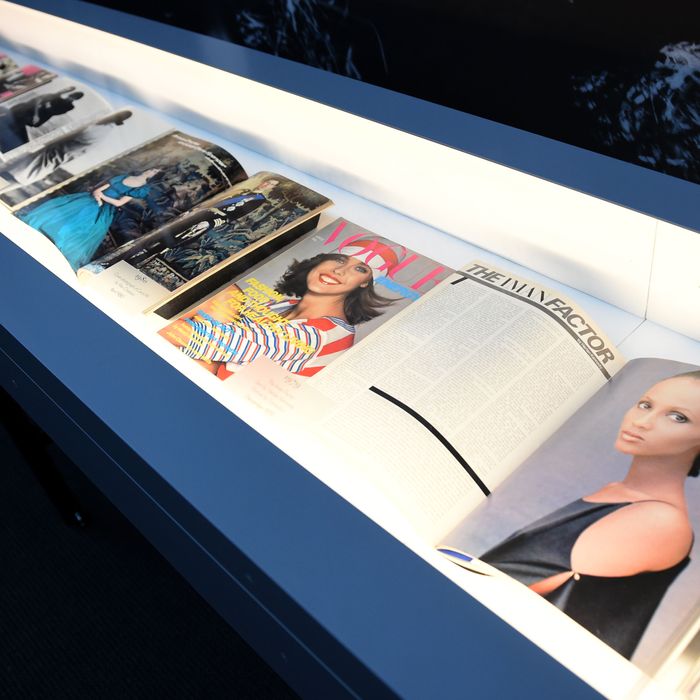 Photo: Stuart C. Wilson/Getty Images
Probably expected, but Condé Nast is not pleased with former fashion editor Lucinda Chambers's brutal takedown of the fashion industry. The publishing company brought in lawyers to ask the journal Vestoj to amend the article, specifically the details around Chambers's firing.
The article, originally published on Monday, was taken down the same day. It was republished Tuesday with a note that it was the original article in its entirety, but was temporarily taken down because of the "sensitive" material.
On Thursday, the article was amended and now begins with the disclaimer:
EDITOR'S NOTE: Following the original publication of this article, we've been contacted by lawyers on behalf of Conde Nast Limited and Edward Enninful OBE and have been requested to amend the interview. This request has now been granted.
The edited article takes out Chambers's original statement that it took Enninful three minutes to fire her, and that nobody knew she was going to be fired except for him.
Anja Aronowsky Cronberg, publisher and editor-in-chief of Vestoj, told WWD, "Considering this is a David and Goliath fight, I don't have the financial means to enter into, I made the requested changes."
She added, "challenging power in those ways has a cost."
Hell hath no fury.