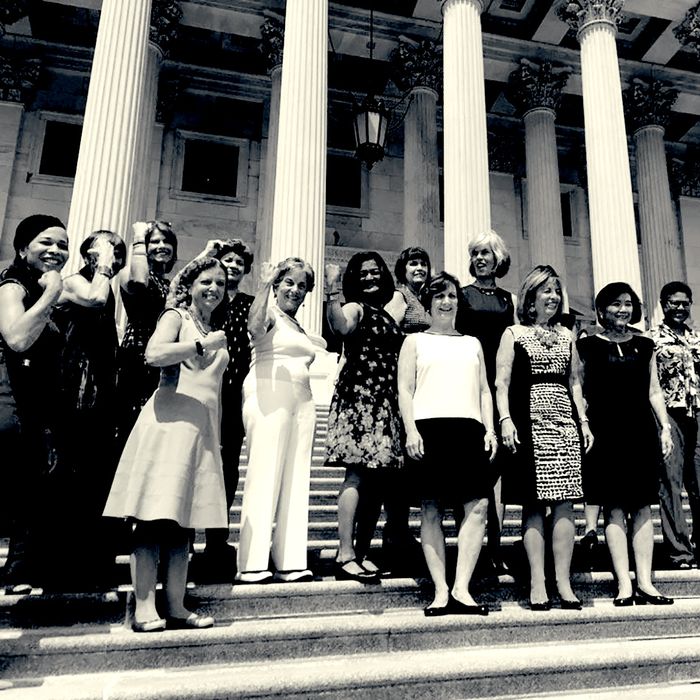 Women members of the House of Representatives wear sleeveless dresses.
Photo: Courtesy of Twitter/ChadPergram
On Thursday, after a round of bad press, House Speaker Paul Ryan announced that the House of Representatives' dress code would be "modernized," meaning women would no longer be penalized for wearing sleeveless dresses or open-toed shoes in and around the chamber. The rule had been in place for years, but according to a CBS report, it was being enforced with renewed vigor after Ryan made an announcement reminding everyone that "members should wear appropriate business attire during all sittings of the House however brief their appearance on the floor may be."
To celebrate, women members of the House of Representatives posed on the Capitol steps in their sleeveless dresses and blouses.
Then, if their offices are anything like ours, they went back inside and immediately donned their Desk Sweaters. Congrats!