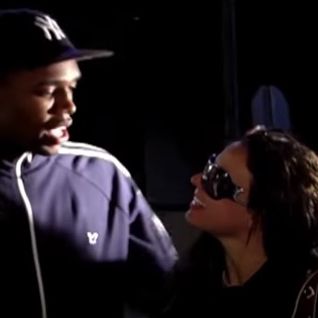 Jackson and Spears in 2008.
Photo: YouTube/x17onlineVideo
Before he was a pushy, fame-hungry, former Bachelor contestant embroiled in an alleged sexual-assault scandal, DeMario Jackson was a pushy, fame-hungry MySpace user. The website x17 recently resurfaced a video from January 2008, which shows then-21-year-old Jackson approaching a then-brunette Britney Spears and offering her his number and Myspace URL.
"You need a black dude! Hey, real talk. Take down my number. Take down my number. Real talk. I'm fucking dead serious," he shouted at Spears as she unloaded groceries into her car. "My name's DeMario Jackson. I'm an up-and-coming actor. I want to be like you. I want everybody to see me on TV," which may go down as the most honest thing anyone's ever said in L.A.
"DeMario Jackson," he continued, "that's my URL — Myspace."
The up-and-coming actor then asked Spears for a hug, which she gave him, and told her they should "really hang out" at which point she grimaced and turned away.
Unfortunately, Jackson's Myspace appears to have since been deactivated, so we may never know what his profile song was. Check out the video below.