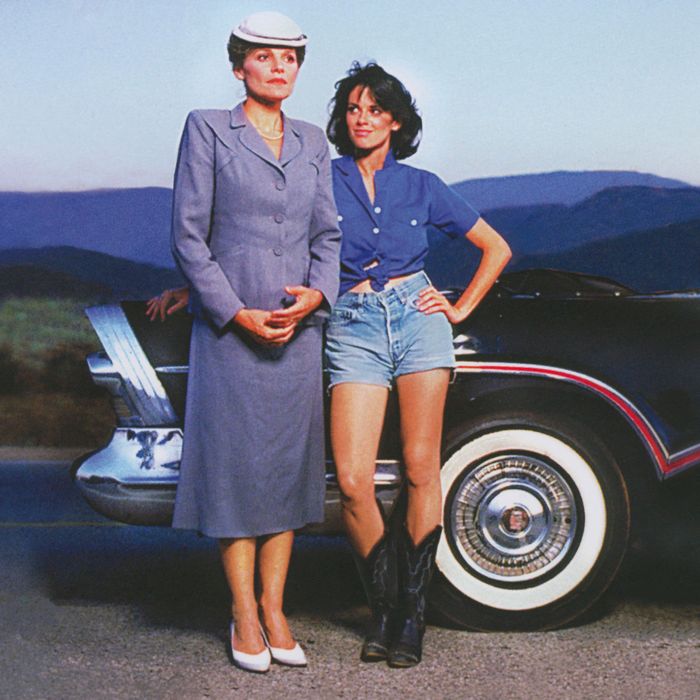 Patricia Charbonneau as Cay Rivvers in 1986's
Desert Hearts
.
Photo: Courtesy of Janus FIlms
One of my favorite scenes in the 1986 movie Desert Hearts comes near the beginning, when Cay Rivvers — Reno, Nevada's, local playgirl — gives both her one-night stand and her future lover a ride into town. The three women end up sandwiched together in the front seat of her glossy black 1950s-era convertible, but despite the awkward situation, Cay looks totally at ease. Part of that has to do with her personality — she's breezy and self-assured to a fault. But another part of it has to do with the way she's dressed: tails of her sky-blue button-up knotted charmingly over her navel, collar popped, legs gangly in perfect denim cutoffs, aviators flashing in the desert sun, all of it projecting pure confidence. In that scene, she was everything I wanted to be.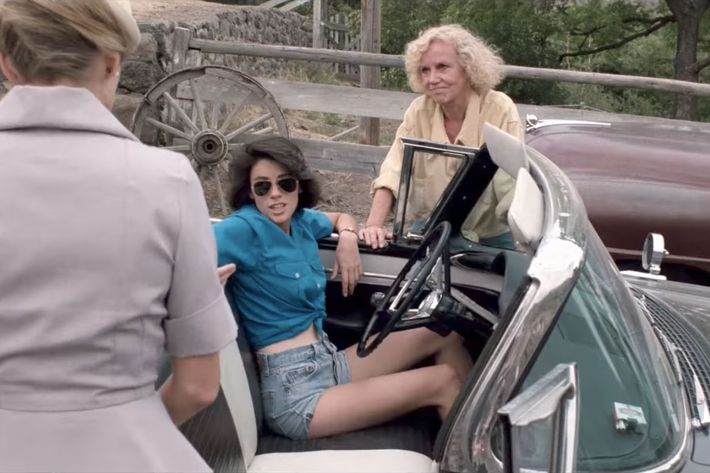 Desert Hearts tells the story of Vivian Bell, a 35-year-old Columbia professor who travels to Reno to finalize her divorce, and Cay Rivvers, a 20-something wannabe sculptor who spends her time working at the local casino and picking up girls. The two grow closer and closer as friends until — as in any good lesbian movie — the romantic tension becomes overwhelming, and they make out in the rain. That spooks Vivian, who still thinks of herself as straight, and there's the inevitable dramatic separation, until (spoiler) they reunite, have sex, and ride off on a train to New York together.
At the time, the movie's happy (or at least ambiguous) ending was so radical that, during a recent screening of the newly rereleased version at IFC Center in New York, both Helen Shaver (who plays Vivian) and Patricia Charbonneau (who plays Cay) said their agents urged them not to star in it — in the mid-'80s, showing a lesbian couple onscreen was radical. But today the film has found a place in the queer-and-lesbian canon. Shaver said (and Charbonneau agreed) that appearing in Desert Hearts was one of the best things she'd done. "It's wonderful," Shaver said when asked how it feels to be a queer icon. "To know that you've been a part of something that's helped someone, represented them, touched their heart."
At the screening, dozens of people stood up to tell Shaver, Charbonneau, and director, Donna Deitch, how the movie had normalized queerness for them, gave them a vehicle to express themselves, made them feel less alone. (In fact, Deitch said she's heard so many Desert Hearts–related coming-out stories that she's started collecting them on the movie's website.) By the time I first saw Desert Hearts in 2015, queerness had more or less permeated pop culture. Still, it was a revelation: The movie might not have showed me that it was okay to be a queer person, but it did give me a way to dress like one.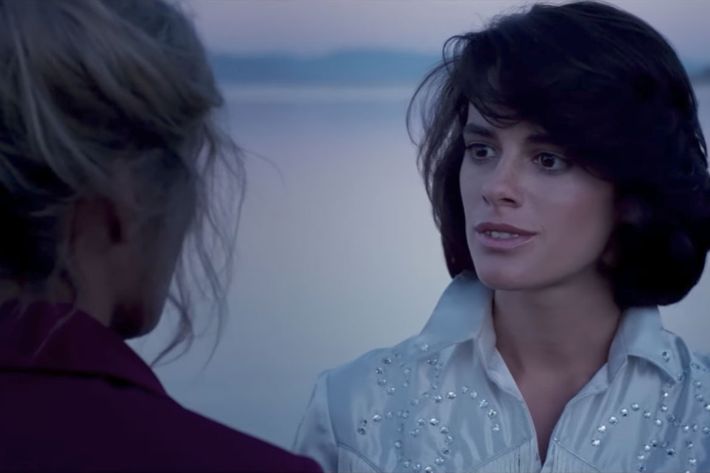 Growing up, my clothing choices were about as far from androgynous as possible. My favorite stores were the same as any suburban mall-bound teen's: Forever 21, Abercrombie & Fitch, Hollister. There were push-up bras, layered lace tanks, and low-rise jeans for spring break; tiny twirly skirts, heeled boots, and tights for fall; and in summer I refused to wear anything that wasn't a dress. Of course, my style evolved as I got older. But, when I realized I wasn't straight, I decided I needed a complete overhaul.
What do lesbians wear? I asked myself. And somehow, this was the answer I devised: Button-ups. Lots of button-ups.
And loose-fitting pants. And boots. And snapback hats. My primary mental image of queerness was Alison Bechdel. At the time, the concept that dressing like a queer was as simple as dressing like myself (because, hey, I'm queer) was beyond me. In my mind, if I wanted to project my identity correctly, I had to adhere to certain rules. So I actually went out and bought three or so men's button-ups, convinced I'd gravitate toward them as I grew more comfortable in my sexuality. For me, they were the end goal — the achievement I'd unlock once I started dating people who weren't cis men.
Desert Hearts offered a corrective to this way of thinking. Because in Cay, I found someone whose style it felt completely natural to emulate. To me, she straddled the line between masc and femme in a way I aspired to, unbuttoning or tying her collared shirts to make them playful, sporting the denim cutoffs of my dreams, and choosing high-waisted trousers that paired perfectly with a delicate button-down and dusty ankle boots. In one scene she wears a simple white-collared blouse that I'm still trying to replicate. Her braless blue tank with twisted straps is impeccable. And who could forget her all-white, satin, fringed-and-rhinestoned Western look that finally won Vivian over?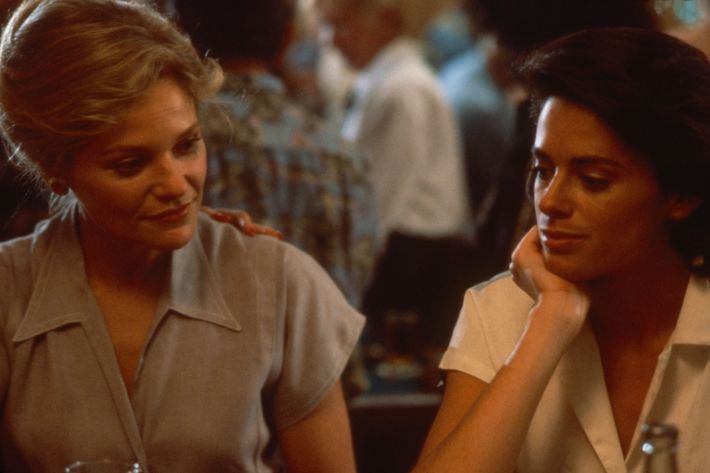 Western getup aside, her looks aren't overwrought, either — they're simple and tend toward solid colors and basics. She wears them with the easy confidence that I longed for. Cay Rivvers may not be where she wants to be; she's stuck in a dusty town making art on the side, when she'd rather put it front and center. But she sure as hell knows who she is. "I don't act [this] way to change the world," she tells Vivian at one point. "I act [this] way so that the goddamn world won't change me."
I took Cay's mindset — and her fondness for high-waisted pants, solid basics, and crop tops — and applied it to my own life. It still took some time to settle into my own form of comfortable androgyny, but when I did, it was a relief: one more resolution between who I was and who I thought I should be.
In the end, I donated the button-ups — they'll feel right on someone else.
If you buy something through our links, New York may earn an affiliate commission.