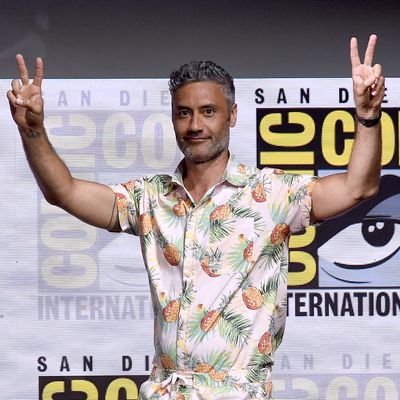 Taika Waititi.
Photo: 2017 Getty Images
The whole point of the RompHim, so I thought, was that nobody would actually pull it off. But you know who can? Taika Waititi. The New Zealand native and director of the upcoming film Thor: Ragnarok knows he's a style icon (just look at his Twitter). That's fair; we'd gloat, too. Read on for the tenets of his style.
1. Pineapples. Man loves a good pineapple print, and not even in a let-me-accessorize-my-bar-cart-with-a-rose-gold-pineapple-glass hipster kind of way. @taika_fashion, the premiere source for Waititi fashion on Twitter, created an incredible thread of his best pineapple-centric looks, from rompers to short-sleeved button-down shirts buttoned all the way. That's a good look.
2. Embellished jackets. If pineapples aren't a big enough statement piece for you, throw on a jacket with a tiger on it.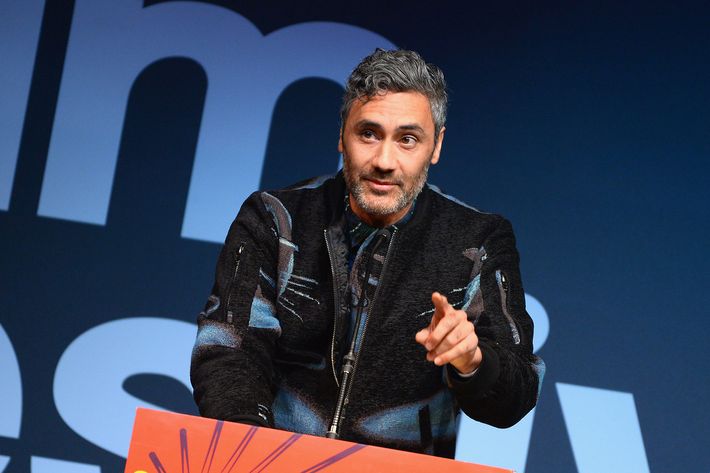 3. Funky hats. Think about the last time you saw someone actually pull off a page-boy cap. Well, you're about to. Thank you, Taika Waititi.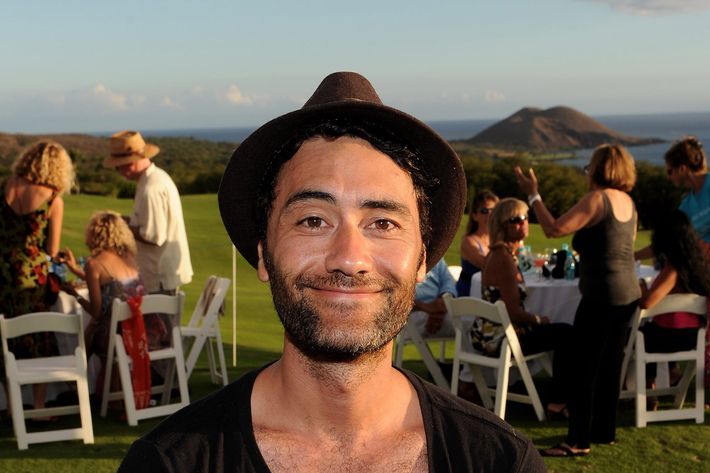 4. Shirts buttoned all the way. This may be the crux of Waititian fashion: a shirt buttoned up all the way to the collar. Seriously — look at any picture of the man in a button down. Either he's constantly forgetting to add a tie, or it's a style choice that he is really pulling off.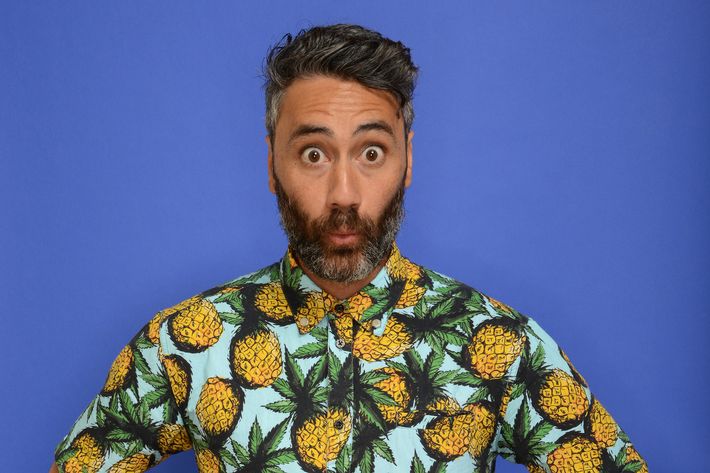 *Googles "chic page-boy hats"*