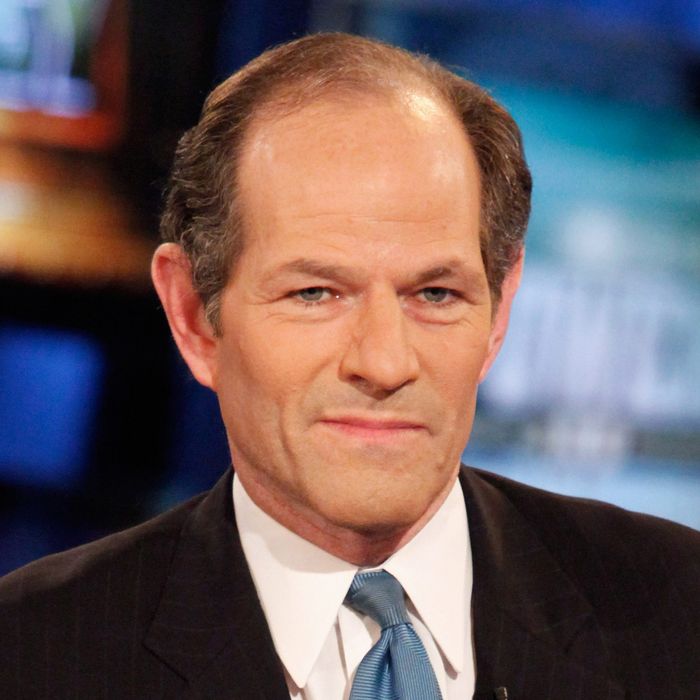 Eliot Spitzer.
Photo: 2011 Getty Images
Former New York governor Eliot Spitzer has seemingly been single since breaking up with ex–Bill de Blasio aide Lis Smith a couple of years ago. But now, it looks like he's finally found love again — this time with a "prominent real estate executive," according to "Page Six."
The gossip column reports Spitzer was spotted at Nobu 57 last week on a double date with the "attractive blonde" and another couple. "He was all over her. They were kissing and holding hands. They were there a good two [and a half] hours, and he carried her Hermès bag as they left," an "eyewitness" told "Page Six."
All "Page Six" knows about Spitzer's "mystery girlfriend" is her occupation (and that she is seemingly is okay with his past indiscretions), but the gossip column notes that at the very least, the new couple has a lot to talk about, since Spitzer has been involved in a number of real-estate deals lately.
It's always heartwarming to see disgraced politicians find happiness.