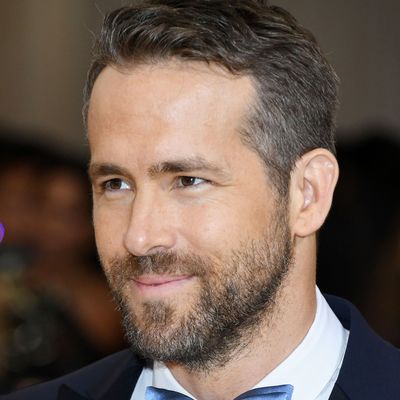 Ryan Reynolds.
Photo: 2017 Getty Images
In a new interview with Glamour, Blake Lively sings the praises of her husband, Ryan Reynolds: a woke male ally to all God's creatures, great and small.
"With my husband, I'm lucky to have someone who is so conscious," Lively explains. "My husband was like, 'Why do I always say he?' And I said, 'That's what we're taught.' So he'll pick up, like a caterpillar, and instead of saying, 'What's his name?' he'll say, 'What's her name?'"
No word on whether Reynolds asked for the caterpillar's consent before picking her up.