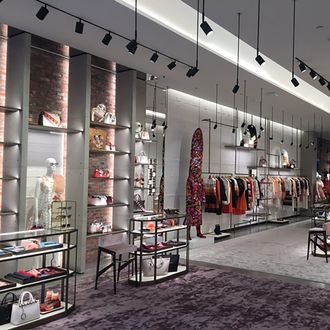 Fendi.
Photo: Courtesy of Fendi
If you happen to be in New York, stopping by the new Fendi store on Greene Street in Soho should be on your to-do list before the summer's over. The two-floor, 5,700-square-foot location houses men's and women's clothing and accessories designed by iconic duo Karl Lagerfeld and Silvia Venturini Fendi.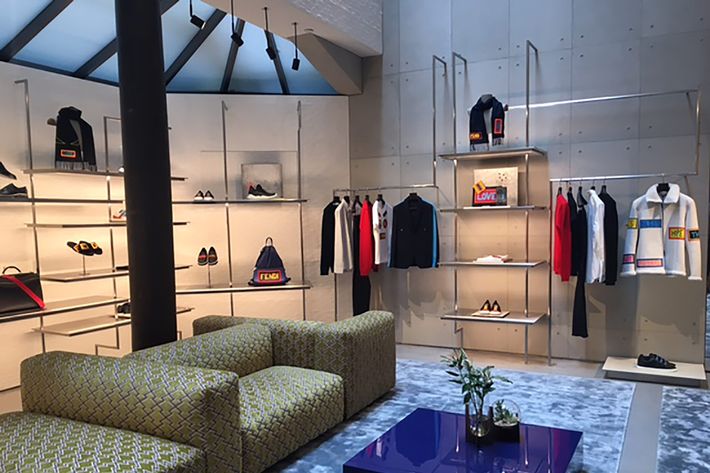 Fendi's Roman opulence and Soho's industrial history might not seem like an obvious match, but the store juxtaposes the two aesthetics beautifully, pairing textural design elements with concrete and bricks salvaged from old New York buildings. In the tradition of Fendi's Paris, Milan, and London flagship stores, there's a large gold wall of bags, from mini-wristlets to backpacks.
With women's on the main floor and a dedicated men's area on the ground floor, the space feels intimate, almost like the very luxurious, oversized closet of your dreams.