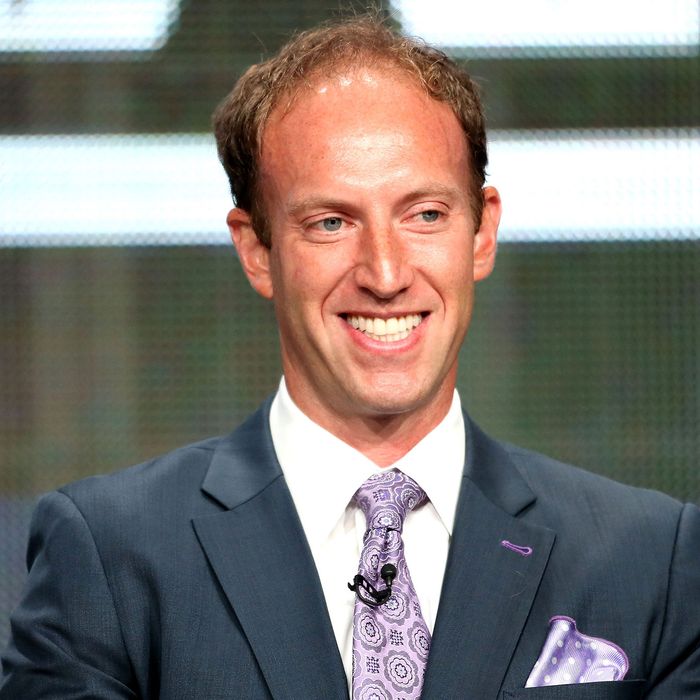 Fox Sports fired its president of national networks, Jamie Horowitz, in the midst of a sexual-harassment allegation.
Photo: 2013 Getty Images
On Monday, Fox Sports — a Los Angeles–based arm of Rupert Murdoch's 21st Century Fox media company — fired its president of national networks, Jamie Horowitz, the Los Angeles Times reports. Although the company didn't issue a reason for his firing, three sources told SI.com that it was "related" to the fact that he was under investigation by human resources for sexual harassment.
In an internal email announcing Horowitz's firing, Fox Sports president Eric Shanks wrote that "everyone at Fox Sports, no matter what role we play, or what business, function or show we contribute to — should act with respect and adhere to professional conduct at all times." He added, "these values are non-negotiable."
According to the Times, Fox Sports interviewed several women at the company about Horowitz's behavior, including "prominent on-air personalities and show producers."
One woman who worked in production at Fox Sports said she spoke to HR about an incident last year in which Horowitz tried to kiss her. "I saw him at Fox one day, and he said he wanted to catch up," she recalled. "He said we could meet up to talk. The hook was that he could get me more work." She added, "I have been working in sports for a long time, and no one has ever been that bold with me."
Horowitz's attorney, Patricia Glaser, said, "at no point in his tenure was there any mention by his superiors or human resources of any misconduct, or an inability to adhere to professional conduct. Any slanderous accusations to the contrary will be vigorously defended." She added that his treatment by Fox Sports was "appalling." But the network's attorney shot back, calling his firing "fully warranted" and Glaser's claims "ill-informed and misguided."
The ouster comes as 21st Century Fox is dealing with the fallout from sexual-harassment claims against several high-profile figures at Fox News — last summer, the network fired its longtime CEO, Roger Ailes, after a slew of women came forward with allegations against him. More recently, 21st Century Fox announced that prominent anchor Bill O'Reilly "will not be returning to the Fox News Channel," after it was revealed that he and Fox News paid a combined $13 million to settle sexual-harassment cases against him.
In his email, Shanks wrote that he'll be assuming Horowitz's responsibilities until a replacement can be found. "We are confident in this decision," he wrote.