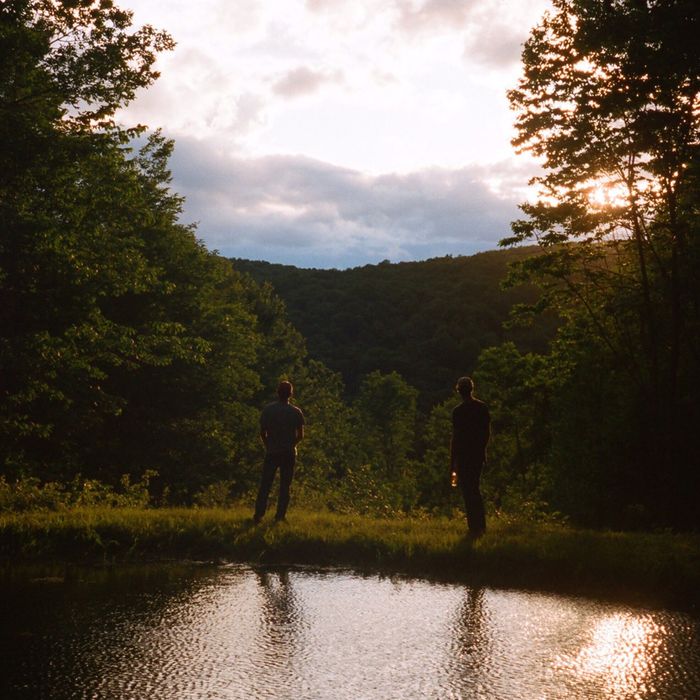 Escaping the city for a land of no phone service and many tomatoes.
Photo: Georgia Hilmer
Weekend With is an ongoing Instagram series that features people we like photographing places we'd like to be. Follow @thecut on Instagram to join in, and tag your photos with #weekendwith when you travel somewhere new.
Photographer and model Georgia Hilmer spends her summer at her boyfriend Tim's cabin in Delaware County, a few hours outside of New York City. With limited phone reception but copious wildflowers and vegetables, it's the ideal setting for a summer weekend.
Hilmer, 23 and based in Brooklyn, is finishing up a hybrid degree in American literature and sociology at NYU. "I've been modeling since I was 16," she tells the Cut. "And I've begun to work as a photographer in the past few years, shooting fashion and portraiture. I thought I was doing a lot all at once, wrangling those three careers, when I fell in love with upstate New York." So she rearranged her life in order to live there part-time with her boyfriend.
Now she focuses on balancing various photoshoots, homework, and 20-foot-long squash vines. "Spending so much time upstate has slowed me down — literally, in the sense that the nearest Wi-Fi is not speedy at all, and mentally, by impressing on me just how much there is to learn and appreciate. We're at the mercy of the seasons and the weather and the porcupines up here; living in the woods is a great way to check your ego."