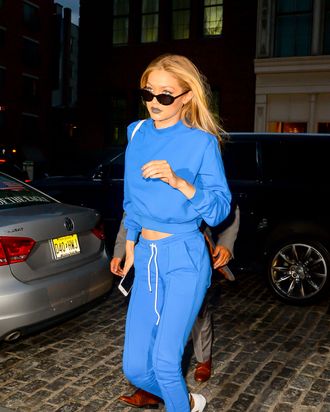 The supermodel in character.
Photo: 2017 Raymond Hall/Getty Images
Supermodel Gigi Hadid stepped out in New York on Wednesday looking a little … different than usual. Sporting blue sweatpants, a blue sweatshirt, and of course, blue lipstick, it appears as though she was perhaps taking a break from "embracing gender fluidity" and decided to audition for the Blue Man Group.
Best of luck with that, Gig.