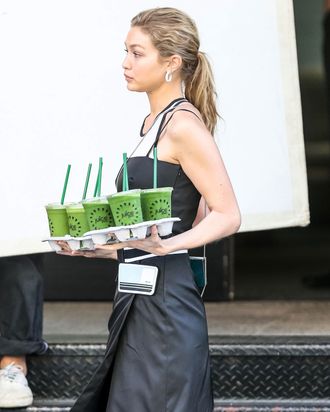 Just your regular NYC intern.
Photo: AGNY, TYJA/BACKGRID
At first glance, it may appear that yet another 20-something New York City intern was photographed picking up trays of Juice Press green juices for her women's magazine bosses. Except in reality, it was actually supermodel Gigi Hadid carrying a bunch of juices for a Juice Press photo shoot in Tribeca on Sunday.
So nice that the Blue Man Group let her have a day off for this.