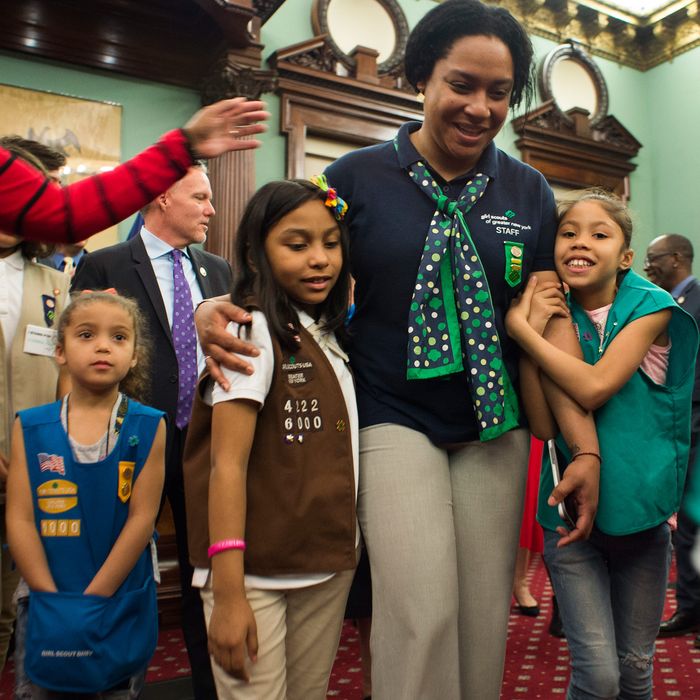 Members of Troop 6000.
Photo: Getty Images
Girl Scout Troop 6000, founded in a Long Island City homeless shelter, announced that they are expanding to service 14 new locations. They simultaneously proved that adorable press conferences exist.
Five of the 27 members of Troop 6000 announced the expansion at City Hall on Wednesday. Karina, 11, told the New York Times the troop taught her, "the true meaning of being a sister to every girl scout and how to emotionally support others," and said, "Now more girls just like me will be able to participate and get the same."
The expansion will take place over three years, led by the Girl Scouts of Greater New York. The project will be funded by the Department of Homeless Services and the Mayor's Fund to Advance New York City. The money will pay for uniforms and field trips for the young scouts.