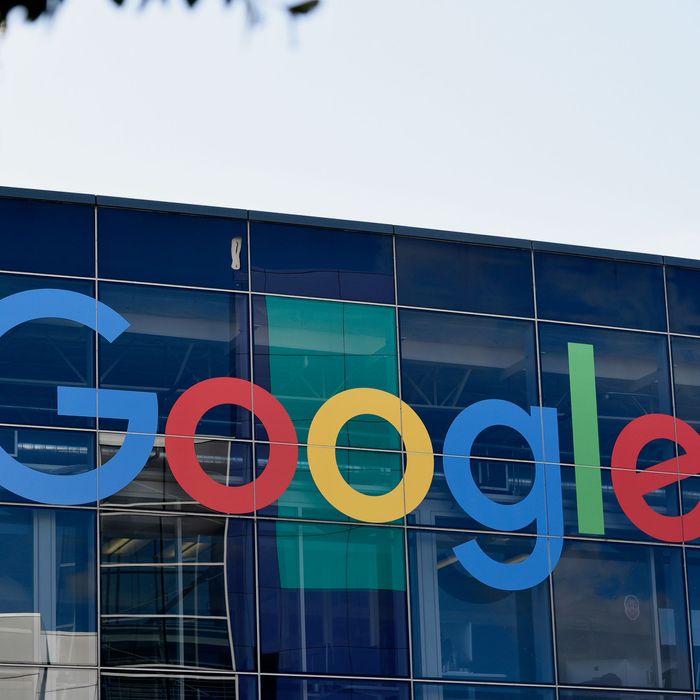 Photo: © 2016 Bloomberg Finance LP/Getty Images
In April, it was revealed that the Department of Labor was conducting an extensive investigation into tech giant Google for alleged "extreme" gender pay discrimination. The company had previously refused to turn over relevant salary information to aid with the investigation, but now, a judge is ordering that they at least partially comply with the Department of Labor's requests.
Judge Steve Berlin ruled on Sunday in a recommended order waiting to be finalized that the company must submit a snapshot of 2014 salary information as well as the contact info of thousands of employees, the Guardian reports. Google has said that the Department of Labor's request, which initially asked for the contact info of 25,000 employees, was an invasion of employee privacy. In his decision, Berlin maintained the same by saying that the initial request was "over-broad, intrusive on employee privacy, unduly burdensome, and insufficiently focused."
Berlin ruled instead that the tech corporation must turn over contact information for 8,000 employees and a snapshot of compensation records from 2014. Because Google has contracts with the federal government, it is required to comply with EEOC laws. Last month, the tech behemoth argued in a hearing that the whole mess would be unfairly costly. Via the Guardian:
In a final hearing last month, Google argued it was financially burdensome and logistically challenging to compile and hand over the salary records the DoL had requested, saying it would have to spend up to 500 hours and $100,000 to comply with the ongoing demands. The defense earned a strong rebuke from the DoL and others in the industry who noted Google has touted its $150m "diversity" efforts and has a nearly $28bn annual income as one of the world's wealthiest companies, building some of the most advanced technology.




"Google would be able to absorb the cost as easy as a dry kitchen sponge could absorb a single drop of water," DoL attorney Ian Eliasoph said in his closing arguments.
Google has repeatedly said that they have found no gender-pay disparity internally, and in a new blog post published on Sunday by Eileen Naughton, vice-president of people operations, they doubled down on their insistence by alleging that the Office of Federal Contract Compliance Programs has not "taken sufficient steps to learn how our systems work and may not have 'accurately understood' them."