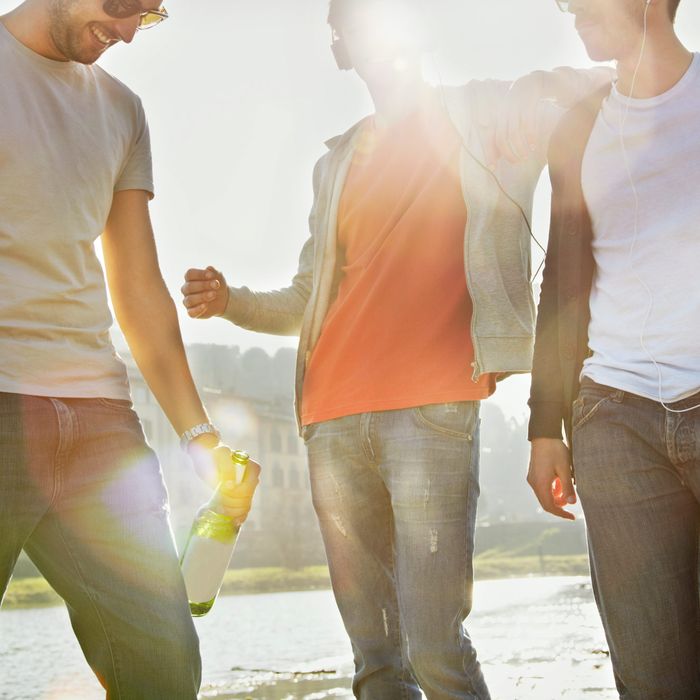 It's the fraternity mentality.
Photo: Getty Images
The Wall Street Journal is reporting a new "trend" of group vasectomies that read more like a post-wedding bro trip than a medical procedure, complete with "booze, steaks, prescription drugs."
A normal vasectomy, featuring a doctor and a sterile environment, costs around $500, but a bro-sectomy retreat can cost several thousand dollars. The Wall Street Journal cites two urologists in California and Las Vegas (naturally) who have seen more men, often co-workers, come in for group procedures.
Dr. Ernest Sussman, a urologist in Las Vegas, said, "It's almost like a fraternity mentality, where one guy says they may do it," which then piques interest of "the other guys who've been contemplating it. All of a sudden they have the energy or courage."
Look, whatever men have to do to convince themselves that being responsible for birth control is cool and manly, go for it.