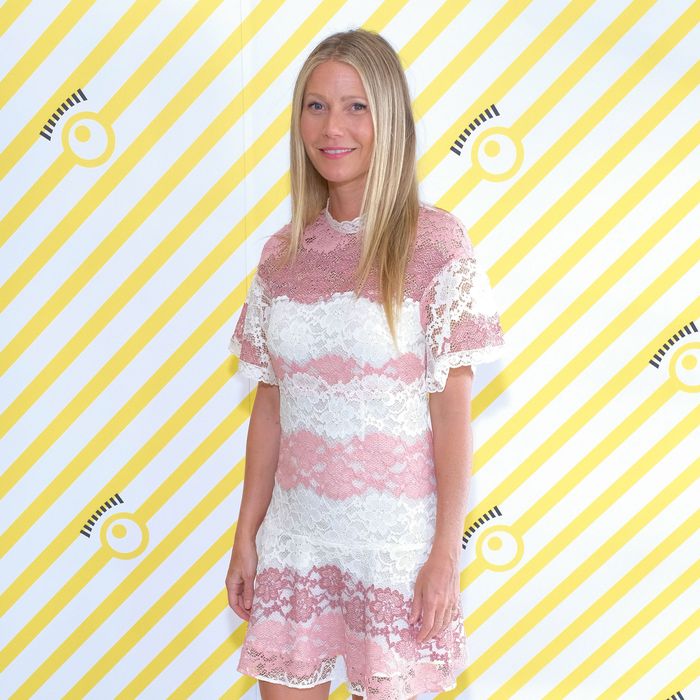 Gwyneth Paltrow at the party.
Photo: 2017 Getty Images
Back in the day, the hottest bashes in the Hamptons were the countless white parties thrown each summer by every single rich person and Gossip Girl character in the world. But now, the party tides have taken a more G-rated turn, because Gwyneth Paltrow's screening of Despicable Me 3 was clearly the social gathering of the season.
As Vogue reports, Paltrow hosted a screening of the film in Southampton on Wednesday to celebrate the launch of Goop Mrkt, her new Hamptons pop-up shop. In attendance were Paltrow and "an A-list crew of moms" that included trainer Tracy Anderson, designer Rebecca Minkoff, and their kids, many of whom were pictured wearing Minions goggles.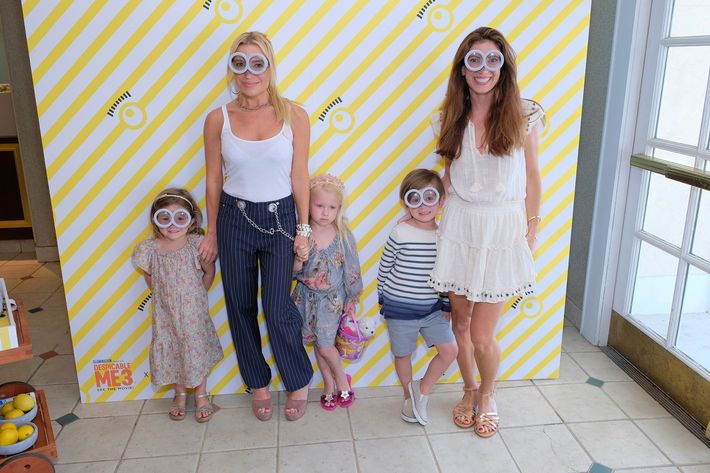 Vogue notes that Paltrow "made every detail special," which means the bash entailed Minion-colored cotton candy, mocha popcorn, and ice-cream cones. We can only assume the event also included Minion-themed IV drips and crystal healing for the A-list moms, too.